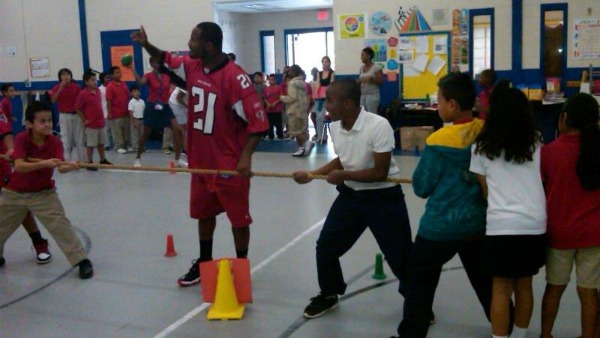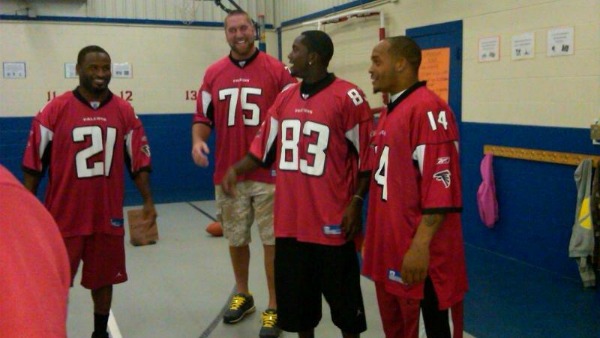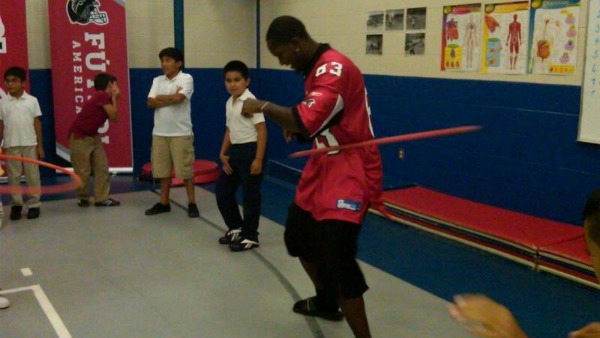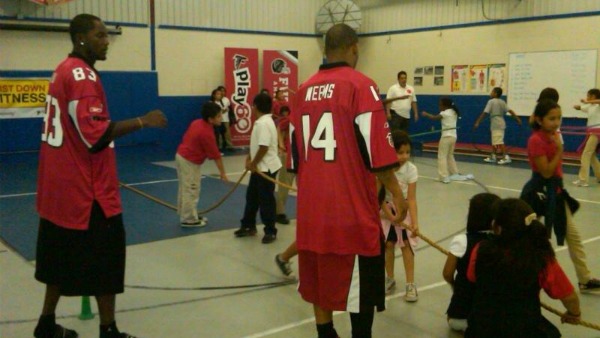 CHAMBLEE, GA (CBS46) -
Some Atlanta Falcons visited an elementary school in Chamblee Tuesday afternoon to teach kids that fitness can be fun.
Wide receivers Harry Douglas and Eric Weems and safety Thomas DeCoud went to gym class with Dresden Elementary students, teaching them about physical fitness by playing football, tug-of-war, and hoola-hooping.
The visit was part of a program called Falcons First Down For Fitness, a three-month program that challenges kids in the third through seventh grade to exercise and eat healthy.
The program is incentive-based, and rewards participating students who are active for at least 60 minutes a day, five days a week.
Currently, 40,000 students across the state are enrolled in the program.
Copyright 2011 WGCL-TV. All rights reserved.