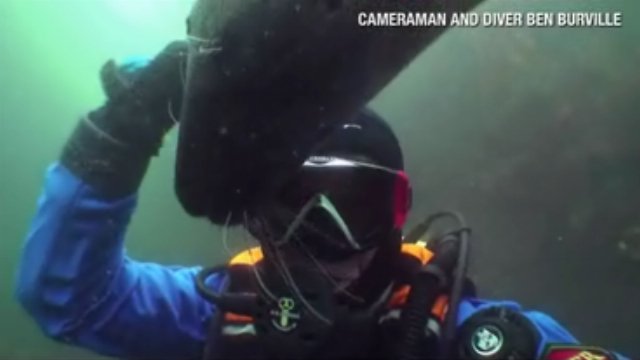 UNITED KINGDOM (CNN) -
Here's your daily dose of adorable -- a seal grasped onto a diver's hand while he was underwater.
Wildlife cameraman Ben Burville was diving off the coast of Northumberland in the United Kingdom, when the seal got curious.
It tried to nibble on Burville's shoulder at first. But when the diver got its attention, it grabbed onto his hand. And it seemed to like the getting a little paw massage too!
Copyright 2012 CNN. All rights reserved.