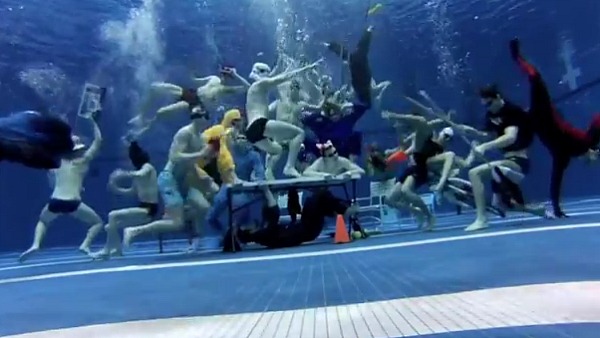 (Source: YouTube)
ATHENS, GA (CBS46) -
Move over, Gangnam Style.
UGA's swimming and diving team has gotten in on the latest video trend, creating an underwater Harlem Shake video, which has gone viral on YouTube.
Harlem Shake videos have swept the Internet in the past few weeks, and are set to the tune of Baauer's Harlem Shake.
Each video follows the same theme: It starts with one person dancing as a group of people pretend not to notice, and then the video cuts to everyone in the group dancing crazily, sometimes in costume or using props.
As of Wednesday afternoon, the UGA video had viewed more than 1.5 million times.
Copyright 2013 WGCL-TV (Meredith Corporation). All rights reserved.