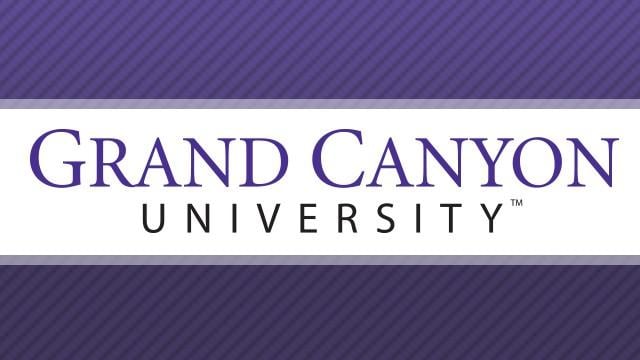 © cbs 5
PHOENIX (CBS5) -
The Grand Canyon University baseball team (30-21, 19-8 WAC) ended their return to the Western Athletic Conference with a 9-5 series clinching victory over visiting Utah Valley (25-28, 16-11 WAC) today at Brazell Stadium in Phoenix. The win handed the Antelopes their eighth series win in nine tries this season.

After being picked to finish fifth in the preseason conference standings, the Lopes took home second, just two games behind regular season champion Sacramento State.

Click here for Michael Potter's pregame interview with senior first baseman Michael Pomeroy.
Click here for Michael Potter's postgame interview with assistant coach Gregg Wallis.

Today marked the final home game for GCU as they honored five seniors prior to first pitch. The contest was tied at one after the opening frame, but GCU scored four unanswered runs over the next three innings to build a 5-1 lead. The Wolverines closed the gap to one (5-4) in the sixth, but that was the closest they would come as GCU scored four over the next three innings while allowing just one run to Utah Valley.

Starter Ethan Evanko improved to 6-1 after allowing three runs on six hits and two walks with three strikeouts over 5.0 innings of work. Jorge Perez entered in a save situation and promptly retired his only two batters faced in the ninth to secure his third save of the season.

"These last couple of weeks have been a grind, but we came out on top," said head coach Andy Stankiewicz. "We had to use a lot of guys, but that's okay. I'm proud of the way Ethan battled today. He got some outs when he needed it. Everybody did their job today."

Chad De La Guerra went 2-for-4 with two runs and a GCU career-high-tying five RBI as he extended his streak of reaching base safely to 28 straight games. He connected for his team-best fifth home run in the sixth inning.

Josh Meyer and Jon Kealoha both collected three hits, while David Walker and Paul Panaccione also collected a multi-hit game with two apiece. Panaccione also plated two runs in what was the 24th double-digit hitting affair for GCU (14).

"Jon had a great game hitting at the bottom of the lineup," added Stankiewicz. "And Chad has had a fantastic conference year, so I'm happy for him. And I'm excited that guys are staying on it."

As a team, GCU tied their season-high with six stolen bases, a feat they also accomplished on March 9 at home against Omaha. Walker had three of those to match his career-best with the Lopes.

The Wolverines got a run across in an unconventional manner in the top of the first with a steal of home on a pickoff throw to first that beat the throw to the plate. GCU responded with a run of their own in the bottom half of the frame after Walker led off with a single, stole second, and moved to third on an error by the catcher. One out later, De La Guerra picked up an RBI with a sacrifice fly to shallow left field to knot the score at one.

The Lopes took the lead in the following frame after plating two runs on three hits, including three consecutive singles from Kealoha, Walker, and Panaccione.

Panaccione and De La Guerra each picked up another RBI in the fifth as GCU extended their lead to 5-1 over Utah Valley.

The Wolverines used three straight hits in the top of the fifth to get two runs across, but a big double play cleared the bases and prevented Utah Valley from pulling within any close than 5-3 in the inning. In the sixth, the Wolverines made it a one-run game after a sacrifice fly made it 5-4 in favor of GCU.

For the second time in as many games, De La Guerra placed a pitch over the right field fence for a three-run shot, this time in the sixth inning as he extended GCU's lead to 8-4.

Utah Valley got a run across in the eighth, but that would end their scoring as GCU tacked on another run in the bottom half of the frame and withstood a Wolverines threat in the ninth.

"The key is to get on the bus and stay on it," Stankiewicz said. "We get a chance to play two good programs (in USC and UC Riverside), and hopefully we will be up to the task."

The Lopes will conclude their 2014 season with two non-conference games in Southern California this week, beginning with a 6 p.m. contest at USC tomorrow night. Fans can listen live by tuning in to Independent Talk 1100 AM KFNX (online at www.1100kfnx.com or via the TuneIn Radio app on any smartphone).
Copyright 2014 CBS 5 (KPHO Broadcasting Corporation). All rights reserved.