Employee pulls out gun, stops attempted robbery in Savannah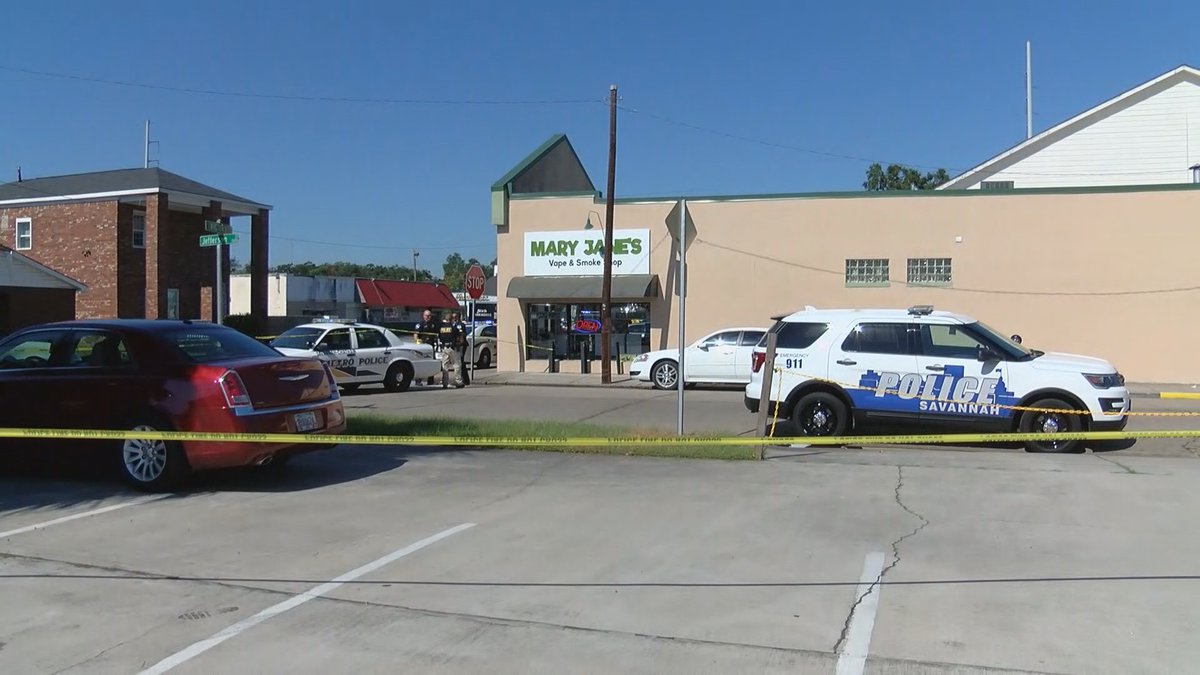 Updated: Oct. 1, 2018 at 5:53 PM EDT
SAVANNAH, GA (WTOC) - The Savannah Police Department is investigating an attempted robbery at a vape shop.
In September, two people walked into Mary Jane's Vape and Smoke Shop on West Victory Drive and tried to rob the business. An employee at the vape shop took action and stopped the potential robbery.
"I opened up the store that morning," said Jerry Lawrence. "It was maybe around 10:20, 10:30 when they came in. I thought they were just regular customers."
Lawrence was on a phone call with the store owner at the time. He turned to go behind the counter and that's when he knew something wasn't right.
"When I turned my back, all I hear is someone say 'go ahead and give it up. Turn back around.' They already have their masks on, gloves on."
In the security video, you can see Lawrence turn around and try to get a good distance from the men. Police say they believe the two men were attempting to rob the store. Lawrence saw one of the men had a gun. Lawrence pulled his own gun out and told them to leave. He then chased them out the store.
"When they got to the edge of the street, they kind of acted like they were about to turn around," said Lawrence. "So, I just fired two warning shots."
Lawrence says he always carries a gun with him for safety. Usually, the gun would be in his bag in the back of the store, but he hadn't taken it back there yet.
"It was a very traumatizing experience cause, you know, they walked in as customers but turning my back for a few seconds turned into a movie scene really fast."
The store has added more security cameras and a security guard in the shop since the incident.
The Savannah Police Department says no arrests have been made in the attempted robbery at this time.
Copyright 2018 WTOC. All rights reserved.