Georgia Southern fraternity spends Saturday helping others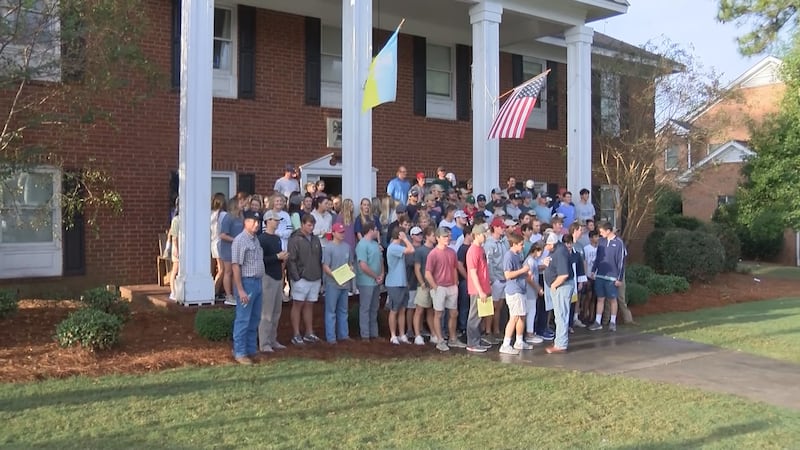 Published: Oct. 20, 2018 at 10:05 PM EDT
STATESBORO, GA (WTOC) -A Georgia Southern fraternity spent the morning helping others, and celebrating a mentor.
Sigma Chi launched their inaugural Day of Service on Saturday morning to help local charities. More than a hundred members, alums, and other volunteers gathered. They asked chapter alum and advisor Frank Hook to deliver an invocation but surprised him in naming the day in his honor. Organizers say they want to show a different side of Greek life and college students.
"I just saw on the news and other places how fraternities and sororities are portrayed and I wanted to change that in Statesboro because the community does so much for us so we wanted to do something for the community," said John Daniel Brannen, organizer of the event.
They divided up and went to 10 different non-profits in Statesboro to offer free labor to help the different causes.
Copyright 2018 WTOC. All rights reserved.