Deputies recover $6k worth of stolen Christmas decorations in Colleton Co.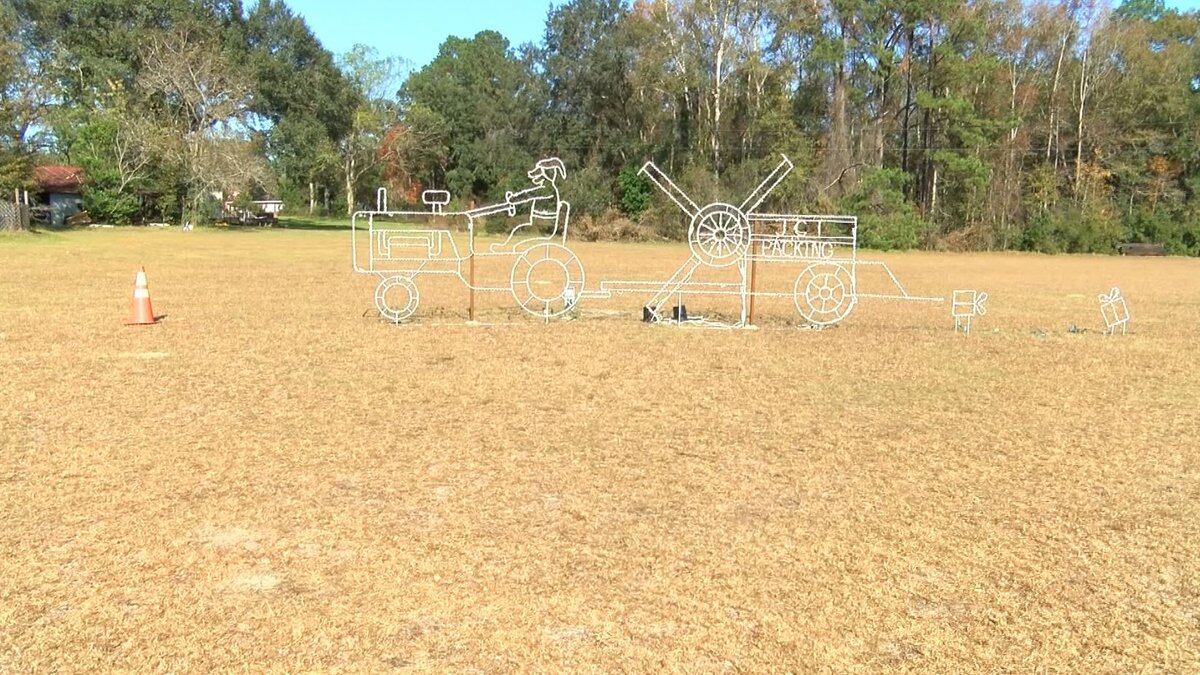 Published: Dec. 5, 2018 at 7:52 PM EST
COLLETON COUNTY, SC (WCSC) - Colleton County deputies have recovered $6,000 in Christmas light displays which were taken from a Walterboro home, according to sheriff's office spokesman Jason Chapman.
Deputies say the initial theft happened sometime between last Friday and Monday on Peniel Road.
They found the lights less than 24 hours after they were reported missing. They received a call from someone who said they say them another person's front yard.
Deputies found them at a home on Seigler Drive on Wednesday morning.
The Crosby family have put their hearts into what they call the Lights of Peniel. Barry Crosby welds the shapes and his wife Cathy is in charge of the lights.
"We sort of thought if someone had them they would chuck them in the woods somewhere to get rid of them. These people actually had them displayed in their front yard," Cathy said.
That wasn't the only find.
They found two brown reindeer in the front yard. They believe they were the same ones that were stolen from another home last year around Christmas time.
"Our Sheriff's department did an outstanding job to recover the ornaments so fast," Cathy said. "They are back in their rightful place and we are really happy today."
The Crosby family says their free light display called The Lights of Peniel is still open to the public for free.
"We're taught to forgive and forget and where the forgetting part is a little bit harder we do forgive," Cathy said. "Hopefully, they learned a lesson that you just can't do this."
As for the home with the stolen goods, the sheriff's office searched inside and they say they have a bigger investigation based on what they found that could lead to prosecution.
They could not say what it was.
"They did a repair on one of [the decorations]. They may have broken some of the bulbs whenever they put them in the vehicle that they stole them in, so we will be changing those," Barry home.
The Crosby family have 160 light displays that are all handcrafted and free for the public to access during Christmas time.
They are located at 2811 Peniel Road. People can drive through and see the lights from dark until 10:30 p.m. up until the weekend after Christmas.
After more than a decade of sharing their display with the community this is the first theft. The family said four displays were missing that include the jack-in-the-box, a tricycle, a drum and sticks and a mustang.
The family paid more than $1,000 for the electricity bill to operate the display.
Copyright 2018 WCSC. All rights reserved.