Effingham Co. Sheriff says murder suspects could face more charges in teen deaths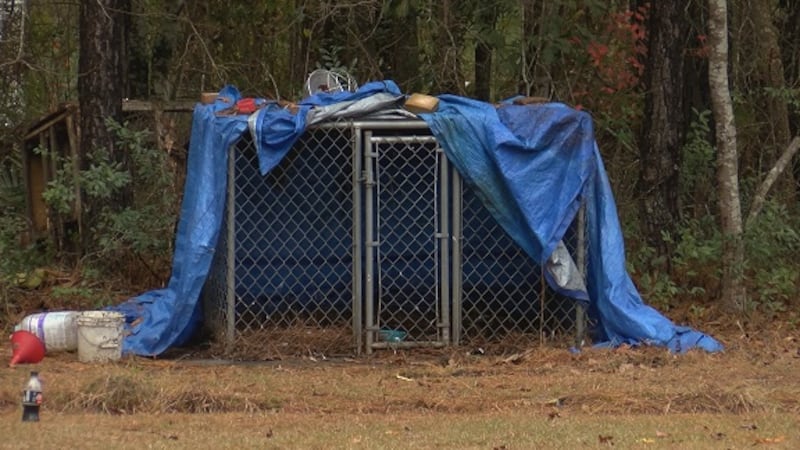 Updated: Jan. 29, 2019 at 11:50 PM EST
EFFINGHAM COUNTY, GA (WTOC) - Five family members charged in the deaths of two Effingham County teenagers will still likely face more serious charges.
Investigators found the bodies of Mary and Elwyn Crocker, Jr. buried behind their home in December.
Officials upgraded the charges on Monday. Right now, each of the five suspects only faces one felony murder charge. That's in relation to Mary Crocker's death. Investigators are still trying to determine how her brother, who went by "JR," died.
JR had not been seen since late 2016, when he was 14-years-old. His parents pulled him out of school then to homeschool him. The sheriff tells us they knew nothing about him when they went for a welfare check for Mary in December.
"We've just got a lot more information on Mary because of course, it's more recent. With JR, it was two years old, and we're just still trying to put together the pieces on what happened with that," the sheriff said.
This is still a very emotional case for deputies. The sheriff told us Tuesday that soon after the discovery, this case pulled at his emotions unlike any other case he's worked in nearly four decades.
"I have days that it really bothers me as well. Anytime you've got children that have been mistreated, it bothers you," Sheriff McDuffie said. "As the bodies come back, there may be more charges added at some point, once the autopsies are completed. We're going to follow the letter of the law right up to the very tip of it that we can. We will get justice for these young folks."
WTOC: "I think it's safe to say that Mary Crocker did not die from natural causes."
Sheriff McDuffie: "I don't think she did."
All five suspects - Roy Prater, Mark Wright, Elwyn Crocker, Sr., Candice Crocker, and Kim Wright - are in separate jails in surrounding counties for safety reasons. As of late Tuesday afternoon, none of them had appeared before a judge on the new murder charges.
Given that DFCS has accepted some responsibility, we asked Sheriff McDuffie if his deputies could have done anything differently leading up to the deaths.
"Well, it's always easier to look back and say, 'we should've done this,' or 'we should've done that,' but no, I think everything that I know of has been done at the best of our ability to do it," the sheriff said.
Unfortunately, Sheriff McDuffie says their new 411 app would have been perfect for a case like this. With that, residents can send anonymous tips or complaints to the sheriff's office for anything suspicious in their neighborhoods.
Copyright 2019 WTOC. All rights reserved.