Vigil held for children found dead in Effingham County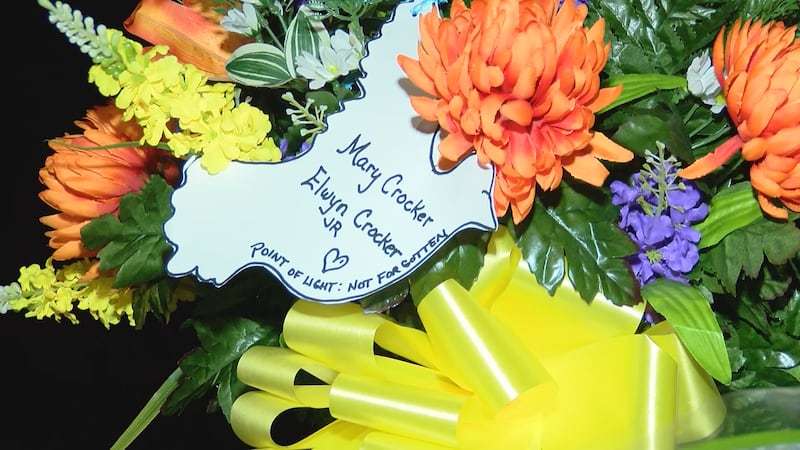 Updated: Feb. 9, 2019 at 10:45 PM EST
EFFINGHAM CO, GA (WTOC) -Friends, family and the community gathered in Effingham County on Saturday to remember two teenagers that were found buried in their family's backyard last December.
5 people have been arrested in connection to the deaths of 14-year-old Mary Crocker and her brother, Elwyn Crocker Junior.
People in Effingham and surrounding counties are still in shock over the deaths of the Crocker siblings.
"It makes me really realize that this area is still a good neighborhood," said Brenda Dorman, who attended the vigil. "It's just a bad thing that happened in the neighborhood."
"It just stunned me," said Larry Dorman. "I'm still kind of not believing, you know, really what happened. How horrific it must have been on those children to die like that."
Saturday's vigil was about remembering Mary and Elwyn Crocker and trying to keep their memory alive.
"I really want Mary and JR to be remembered," said said organizer Bill Gammon. "We just don't sluff this over and go on about life. These are two incredible children."
The night started with the two lanterns being lit in the middle of Baker Pond. Amazing Grace was played, and everyone held flashlights to carry the light and remember the children. The community also came together the last two days and cut out one thousand paper birds as a token of remembrance.
The ceremony will not bring the children back, but people say it helps them cope with what happened.
"It killed me because they were so young and they are innocent little kids," said Sherry Musk. "I have a 12 year old and a 6 year old grandson – grandboys and it's – when I heard about it it just – I couldn't handle it."
Daniella Gills says she lived just down the road from her friend Mary Crocker. She says she can't think of a better way to remember her dear friend than this ceremony.
"She was always happy," said Daniella Gills. "She was a really sweet girl. She would be happy about everything. She would be happy about anything you got her. I'm upset this had to happen."
A lot of people were speechless tonight as you can see. Organizers say they are just thankful for everyone coming out tonight and they hope they can keep the memory of these two children alive.
Copyright 2019 WTOC. All rights reserved.