Pediatric patients get to play in snow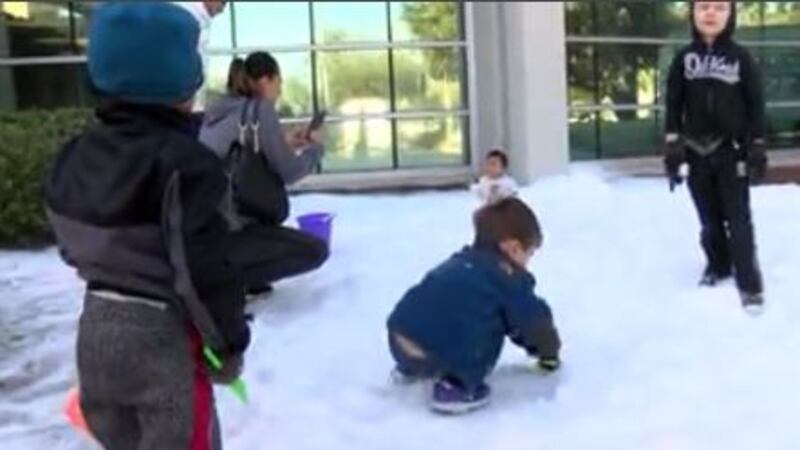 Published: Feb. 25, 2019 at 6:46 PM EST
SAVANNAH, GA (WTOC) - Camp Sunshine and Triangle Ice hosted a snow day for pediatric patients at the Dwaine and Cynthia Willett Children's Hospital of Savannah.
The late February winter storm transformed the hospital's campus into a winter wonderland, giving the young patients a day to escape cancer and just enjoy being a kid.
"This is a sense of normalcy during a time of childhood cancer, diagnosis and treatment," said Dr. Evangeline Brown, Pediatric Hematologist-Oncologist at Memorial Health. "It's a time to have fun which is what we're so thankful for Camp Sunshine to be able to provide, not only in the Summer Camp - Family Camp setting, but also support in our clinics."
The snow day also included hot chocolate, arts and crafts and more.
Copyright 2019 WTOC. All rights reserved.