CBD sales expected to boom in next 3 years
Could become billion-dollar industry by 2022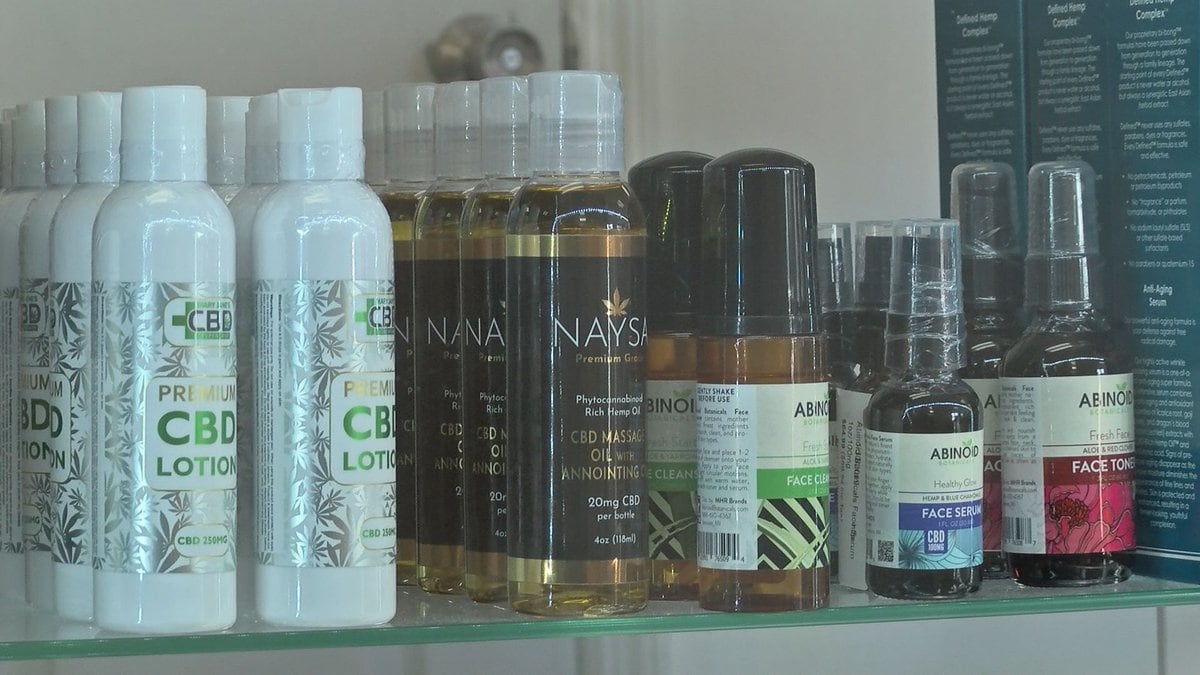 Published: Mar. 15, 2019 at 6:50 PM EDT
SAVANNAH, GA (WTOC) - If you've been inside any gas stations or convenience stores, you've likely seen products with the letters C-B-D on them. The products come from cannabis plants, but are legal, unlike marijuana. We've gotten questions about why they're legal, so we got answers.
CBD stands for cannabidiol. It comes from cannabis plants but differs from marijuana in that it doesn't contain THC. THC is the component of marijuana that gets you high. The popularity of CBD has surged in the last few years as more states started studying the effects of medicinal marijuana.
"They figured out CBD was really the reason that people were seeing all these health effects with marijuana. Now, it's officially legal across all 50 states to consume, possess, purchase, and to sell," said Moses Campbell, the CEO of Mary Jane's CBD Dispensary. "CBD can help them with depression, anxiety, stress, insomnia,"
By 2022, industry experts predict the CBD consumer sales industry could become a billion-dollar industry. The industry saw about $390 million in sales in 2018, according to the Hemp Business Journal.
Campbell and others opened Mary Jane's CBD and Vape Shop a little over a year ago in Savannah. Inside, you can find anything from rainbow bites, to tea, to skin cream, and even products for your animals.
"A – my mood has gone up. B – my anxiety has gone sharply down, and over time I've noticed it sort of building. Anxiety and depression are the real kickers for me," said Patrick Stillwaggon, a CBD user.
In the past, hemp-based CBD was legal because no law specifically outlawed it. That changed with the passage of the Farm Bill late last year. The federal law legalized industrial hemp cultivation and CBD derived from hemp.
"If they need help with any of these health issues, and they don't want to rely on harmful medicine especially opiates, CBD is a perfect option for them," Campbell said.
Georgia is one of a few states that doesn't allow the cultivation of industrial hemp. However, there is a bill awaiting approval in the state Senate that would change that. The house passed it earlier this session.
The CBD products that are legally sold in Georgia just must be bought in a state where the products are made.
Copyright 2019 WTOC. All rights reserved.