Gray seal visits Hilton Head Island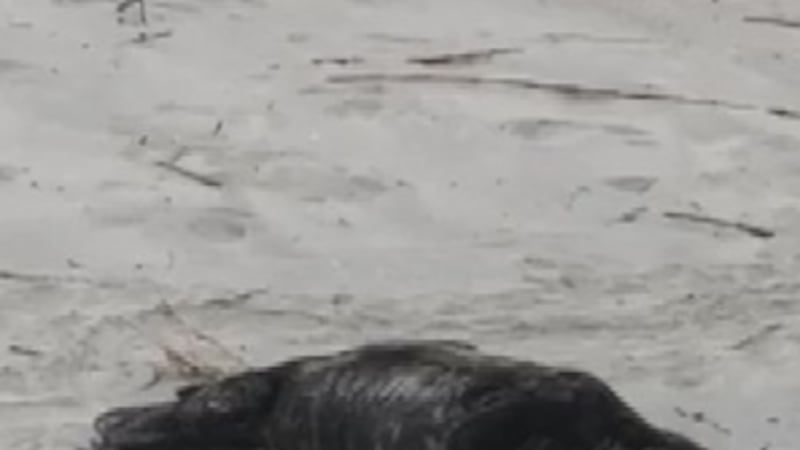 Published: Mar. 19, 2019 at 6:36 PM EDT
HILTON HEAD ISLAND, SC (WTOC) - Hilton Head Island beach-goers had to share the beach with a rare visitor on Monday.
A baby gray seal took a break from swimming to relax in the sand. Shore Beach Services shared this picture: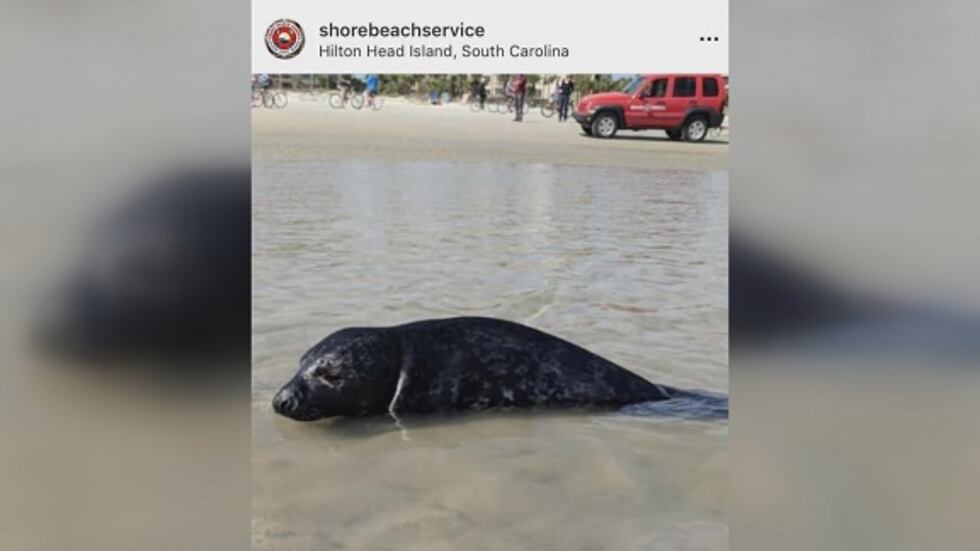 Hilton Head 360 also shared video of the rare sighting on its Facebook page.
Gray seals are more northern marine mammals, and people will usually see them in places like Cape Cod, Massachusetts, but it turns out, this one is doing some island hopping down South.
"It's just resting here," said Amber Kuehn, Manager, Sea Turtle Patrol, Hilton Head Island. "It is protected by the Marine Mammal Protection Act. We barricaded it so people won't accidentally step on it in the night or ride a bike over it. It's from an aquarium in Virginia. They released it. It's shown up on Myrtle Beach, Hunting Island, now Hilton Head Island, so it appears to be moving south."
The seal had an orange tag on its back flipper.
Copyright 2019 WTOC. All rights reserved.