Bloomingdale farmer Pete Waller looking ahead to the start of strawberry season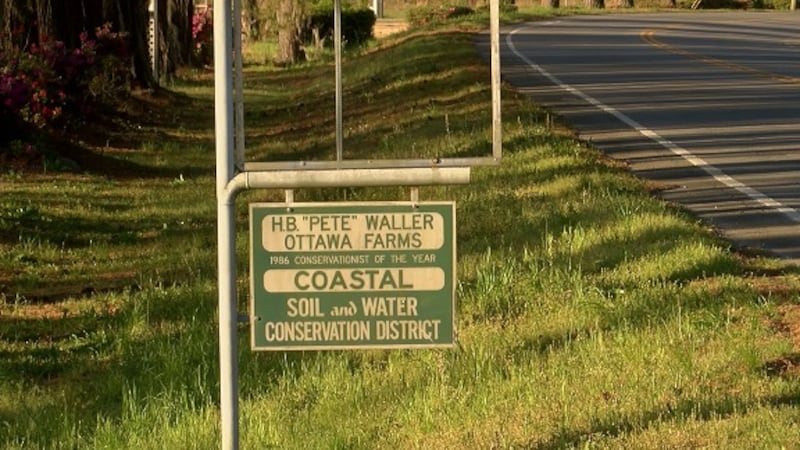 Published: Mar. 21, 2019 at 6:36 PM EDT
CHATHAM COUNTY, GA (WTOC) - When it comes to farming in Georgia, peanuts or onions typically come to mind, but Bloomingdale has its own strawberry farm.
"I take a lot of pride in agriculture. I have been involved with it all my life," said farmer, Pete Waller.
He means that literally. Pete Waller was born inside the Ottawa Farmhouse 85 years ago - a house his dad built 150 years ago. The third-generation farmer has no plans on stopping, but knows his farm is in safe hands for the future.
"I have a son that farms in Effingham County on the edge of South Carolina," he said. "I have a grandson, and it will stay in the family from now on."
The future of farming is changing, and Ottawa Farms is changing right along with it.
"You either are going to be farming 10,000 acres or you are going to be in a small operation where you have specialty crops," Waller said.
This time of year, strawberries are Waller's specialty crop, and they bring in quite the crowd during the Ottawa Farms Annual Strawberry Festival.
"Agrotourism is all about entertaining and educating people on the farm where their food comes from," Waller said. "Over the weekend, we will have probably 10,000 people come in. We will have music all day, entertainment for children, anything children want to do."
During the festival, visitors can watch pig racing, go down a homemade slide, and buy farm-grown food. Waller also relies on his rodeo and corn maze to keep people coming in all year long.
"When we started this corn maze here 15 years ago, I didn't figure anybody would pay to walk through a corn field. I have been walking through them my whole life," he said.
No matter what time of the year it is, it's safe to say there is one place you can find Mr. Waller - in his fields, doing what he loves.
"I wouldn't change my lifestyle for any lifestyle I see," he said. "I don't belong in the islands or on a boat. I love what I do and this is my life."
This year's Strawberry Festival at Ottawa Farms is April 13-14. It's located off of Bloomingdale Road in the heart of Bloomingdale.
Copyright 2019 WTOC. All rights reserved.