Savannahians pay respects to Jewish memorial during Holocaust Remembrance Day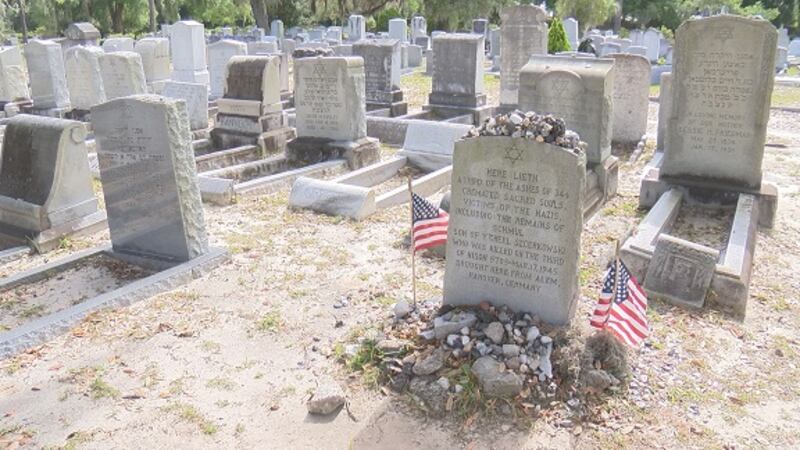 Published: May. 2, 2019 at 11:27 PM EDT
|
Updated: May. 2, 2019 at 11:28 PM EDT
SAVANNAH, GA (WTOC) - Thursday is "Holocaust Remembrance Day," a day people in the United States remember the six million Jewish people - and 11 million others - killed by the Nazis during World War II.
In Savannah, locals paid their respects to the Jewish memorial at Bonaventure Cemetery. The memorial is in memory of a son whose parents escaped the war just before Hitler invaded Poland. Their son did not make it out. He was captured by the Nazis and put in a concentration camp.
"After the war, the Szcerkowski's moved to Savannah. They wanted their son's ashes. They went back to that concentration camp where they found an enormous amount of ashes. They had no idea whose ashes were whose. They scooped what was estimated to be one third of that pile of 900 plus people, and here they are today," said Don Teuton, Bonaventure Historical Society.
The rocks on the memorial are a sign of respect in the Jewish culture.
Copyright 2019 WTOC. All rights reserved.