Board of Elections looking to add new polling locations in Pooler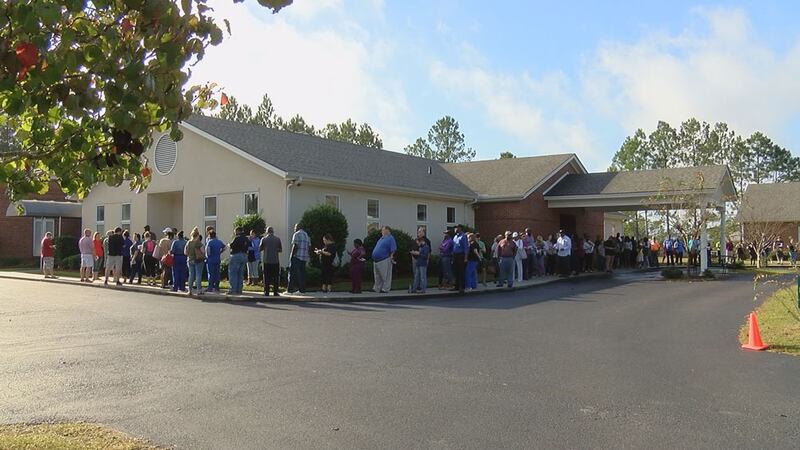 Published: May. 15, 2019 at 7:17 AM EDT
|
Updated: May. 15, 2019 at 7:18 AM EDT
POOLER, GA (WTOC) - The Chatham County Board of Elections is looking to expand voting opportunities in Pooler.
Last November, some people waited several hours to cast their votes due to long lines.
The staff at the election's office is looking at the possibility of new precincts. It will be a long process, starting with finding suitable locations for polls. Those locations have to be public, handicap accessible, and able to hold large crowds. They typically look at churches and schools.
Elections officials say the need for more polling places is good, since it shows Pooler is growing.
"We don't want people to have to wait that long to exercise their right. It was nice to see a nice turnout across the county and across the state. But we certainly want to deliver any type of relief we can to those in Pooler," Tom Mahoney, Chair, Chatham County Board of Elections.
The board is currently waiting for the staff's report on the possible new locations. Once they hear the report, they'll take a vote and seek approval from the City of Pooler.
Copyright 2019 WTOC. All rights reserved.