Revitalization continues on Laurel Street in Springfield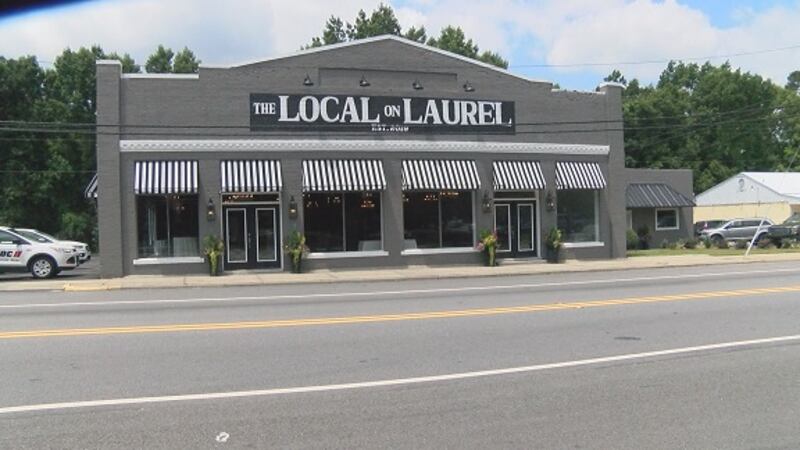 Published: Jun. 20, 2019 at 6:16 PM EDT
EFFINGHAM COUNTY, Ga. (WTOC) - The City of Springfield is continuing to bring new life to its downtown area.
Many businesses are making their way specifically to the city's main strip on Laurel Street, preserving old buildings and structures.
The Local on Laurel is just one of the many businesses popping up in downtown Springfield. The city's community development director says their goal is to not only continue to revitalize the downtown area, but while doing so, they're hoping to keep the city's rich history alive. That's exactly what the owners of The Local on Laurel are doing.
"This used to be the Springfield Motor Company. It was actually the original Chevrolet dealership here in Effingham County.
The Local on Laurel owner James Carlson and his wife are in the rental and event company business. When they decided to open another business in the town they know so well, preserving a building that would've otherwise been torn down was their main goal.
"We looked at the potential and the history that was behind it when we started uncovering and tearing down the actual ceilings and uncovering stuff off of the walls, and we saw a lot of history here. This building was actually built in the 1920′s," Carlson said.
Carlson says with the rich history in the city and in many of the older structures, they wanted to create another space that allowed them to help revive the downtown area - creating more of a modern vibe - while keeping business local.
"We preserved all of the brick walls that are here. We exposed all of the beams and left the original beams, and we definitely painted those. We wanted to offer something a little bit more modern."
"To see an existing building be renovated is exactly what we want. We don't have a lot of our historic stock in Springfield left," said Erin Phillips, Community Development Director.
Phillips says realization was and still is needed in the city and in the county. She says The Local on Laurel is just one of many businesses continuing to help make the city more inviting.
"From a historic preservation perspective, you always want to keep as much of that as you can, and in Springfield, a lot of things were built alternative century, and they were built out of wood, and they've burned of fallen apart or just repaired, so these brick buildings and these concrete buildings that we have downtown, we really want to keep them and to bring them back up to their former glory."
Since making its way to the strip, The Local on laurel has inspired other businesses as well.
"I think it's wonderful for our surrounding areas, so that maybe we can keep all business local here in the city or in the county. It's given more options to people not to have to travel so far and keep things here close to home," said Lori Neasc, Joann's Florist.
The grand opening for The Local on Laurel will be held Friday night at 6 p.m. Everyone is invited to attend.
Copyright 2019 WTOC. All rights reserved.