Safe Shelter offers help for domestic violence victims after deadly incident in Port Wentworth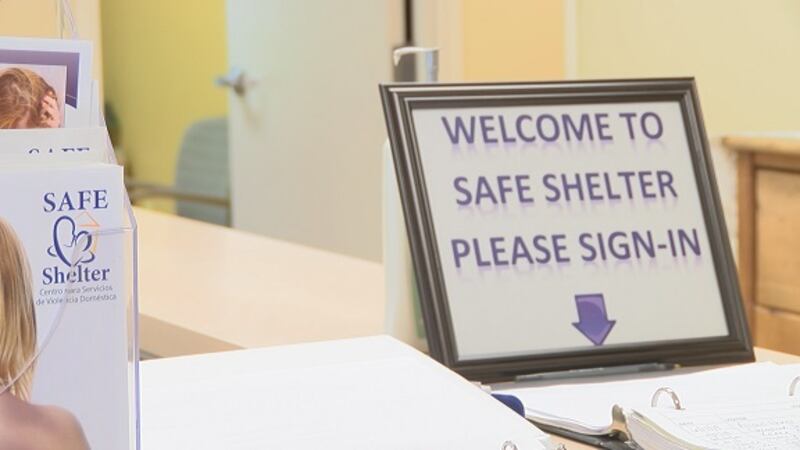 Published: Jun. 24, 2019 at 7:05 PM EDT
PORT WENTWORTH, Ga. (WTOC) - A deadly shooting in Port Wentworth has prompted local domestic violence advocates to send a message to the community: get help now!
Thirty-nine-year-old Tiffany Scott died in a domestic incident Friday evening. Christopher Scott is facing charges in her death.
Advocates at the SAFE Shelter in Savannah say there are not only many options for people who fall victim to domestic violence, but Executive Director Cheryl Branch also says the FBI estimates that domestic violence is one of the most under-reported crimes in the U.S.
Just last year, SAFE Shelter says it received over 1,500 crisis calls. Branch says in 2018, there were four intimate partner-related homicides, and in Georgia alone, 97 deaths were from family violence. She says domestic violence is all about control and less about stress or anger. She says while most of the reported victims are women, males can fall victim to domestic violence as well.
Branch says some early signs to look out for consist of sexual, financial and verbal abuse. She says verbal abuse can turn into physical abuse in the blink of an eye.
"Abusers, they look like every person you've ever met. They don't have a big sign on them, but something that's typical is they move fast in relationships, they pour the love on, I've heard this so many times, 'he was my knight and shining armor.' They know how to look for vulnerable women, someone that just went through a a divorce or a breakup, or is having a bad time, and he comes to the rescue," Branch said.
SAFE Shelter can be reached 24 hours a day, seven days a week. If you are in danger, call 911. You can reach Safe Shelter at the numbers below:
Call SAFE Shelter For help:
(912) 629-8888 Administration

(912) 629-0026(912) 629-0028 Fax
SAFE Shelter Outreach Program: Monday-Friday, 8:30-5:00 p.m.
(912) 651-0004(912) 651-0082, Fax
Copyright 2019 WTOC. All rights reserved.