Savannah Police say suspect linked to explosive device under ex-wife's seat, causing car fire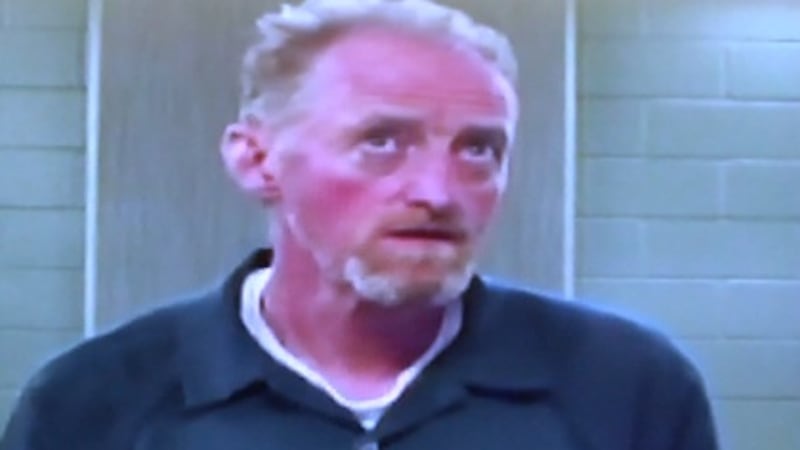 Published: Jul. 12, 2019 at 6:41 PM EDT
SAVANNAH, Ga. (WTOC) - Barry Wright was denied bond on Thursday as Savannah Police detectives laid out their case and evidence against him in his first court appearance.
Police say Wright is linked to the explosion that sent his ex-wife to the Augusta Burn Center last week. An explosive device was found under her car seat.
In testimony before a Chatham County judge, prosecutors said Wright's technological background as an electrician could have given him the skill to make the sophisticated explosive device. Prosecutors went on to say that an expensive divorce from his wife could have given Wright the motivation.
The investigation began when a Ford Flex SUV burst into flames on 63rd Street in Savannah just after 11 a.m. on July 3. Prosecutors said the Bureau of Alcohol, Tobacco, Firearms and Explosives joined the investigation when Savannah arson investigators found an explosive device in the SUV under the driver's seat.
Investigators followed up with the victim at the Augusta Burn Center when she was well enough to talk, to find out who she thinks could have been responsible.
"[She] advised agents and investigators that the only individuals that could have been responsible for this would have been Mr. Barry Wright and his girlfriend - his recent girlfriend - a former nanny," said Jason Manley, SPD, Violent Crimes/Homicide Unit.
A detective on the case pointed out in the court room that Wright's divorce was finalized last year, requiring him to pay thousands in alimony per month to his ex-wife, as well as more than $18,000 in inheritance reimbursement that he spent without her knowing. The detective pointed to that alone as being plenty of motivation for why he could be responsible for the explosion.
The state also found out Wright owns property in England. While searching his property here at home, investigators found $20,000 in a safe.
During the hearing, the defense attorney made it clear he felt the state's case was circumstantial at best. He highlighted his client's 19 years of good employment at an electric company in town. He also talked about the fact that Barry Wright has no criminal record.
"He's worked very hard for 19 years at the same company. He has zero criminal history, Your Honor, nothing that I know of as far as having been arrested or accused of any crime or anything," said Wright's attorney, Alex Zipperer.
Zipperer also pointed out that the police and the state did nothing to directly connect the suspect to the bomb.
"I was thinking we were going to have evidence that he caused a fire, he set he fire, he hired somebody to set the car on fire. There's nothing, no evidence of any conduct on his part, Your Honor, that would connect him with the alleged crime."
Ultimately, the judge said those questions will be answered in a preliminary hearing.
Wright is facing an aggravated battery charge.
"The federal government is proceeding forward on their case. He will be indicted and he is facing a charge where he is looking at a minimum of 30 years in prison," the prosecutor said. "He has technological experience and knowledge on how to create such a device. The ATF has more knowledge about potential military training and background in England, and in dealing with northern Ireland issues, so the state would like that to be considered as well."
​The prosecution said after the car explosion, Wright reached out to his teenage son, telling him there was a fuel line issue with the vehicle - an attempt they believe was to influence a potential witness - yet another reason bond should be denied. Wright's next appearance in court will be for a preliminary hearing.
One question WTOC had is, why aggravated battery charges as opposed to aggravated assault charges? Police say the details of the case fit the battery charge better, but didn't go into detail. When looking at the punishment and letter of the law, it appears either charge could apply in this situation, based off the facts from police. Both charges mandate a prison sentence from 3-20 years if a jury convicts Barry Wright on the charge. That's because in this case, the suspect and victim were married at one point.
However, the detective said in court that the federal government is looking to bring an indictment that would carry a much more significant punishment - a minimum of 30 years with no parole.
Sean Evans was the only reporter in the courtroom Thursday and will continue to follow this story.
Previous stories:
Investigation underway after car fire badly burns woman in Savannah
Police investigation ongoing at mid-town Savannah home
Suspect charged with aggravated battery in connection to car explosion
Copyright 2019 WTOC. All rights reserved.