Beaufort Water Festival delivers massive economic impact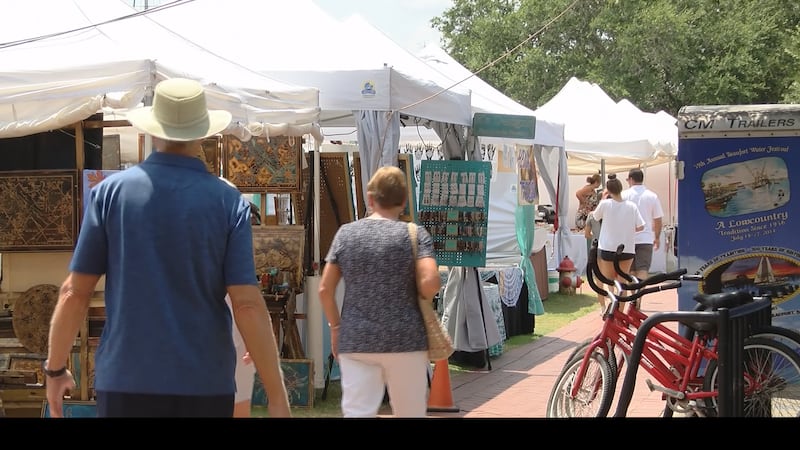 Updated: Jul. 16, 2019 at 8:49 PM EDT
BEAUFORT, S.C. (WTOC) -Tuesday night is "Hometown Tuesday" at the Beaufort Water Festival, which means that admission is free. Free admission doesn't necessarily mean less money-the festival brings in thousands from all over the area, giving a massive economic boost to small businesses in Beaufort.
When Connie and Ed Binot bought the Cuthbert House bed-and-breakfast in 2016, they knew summertime would be the slow season for the City of Beaufort.
"Well it's really important to us because this time of year things slow down a little bit for us," the couple said. "We have a lot of heat!"
Luckily for them, for 10 days in the summer the heat is forgotten as the Beaufort Water Festival picks up tourism.
"We are full on the weekends, both weekends for water fest, and we are fairly full during the middle of the week," said Connie and Ed. "Which is usually more of a downtime."
The Chamber President for the City of Beaufort said that the water festival impacts many small businesses.
"This festival means so much to so many," said Blakely Williams with the Beaufort Chamber. "Our restaurants, our hotels, all of our small business owners, all the great stores that we have along Bay Street and others. They really look forward to this as a chance to recover and to make a great sales in the month of July."
Williams says the water festival brings in lots of money for the city
"This festival brings $7 million of economic impact to this community!"
And small businesses approve! Ed Binot says that if the festival wasn't here, they'd find a way to replace it.
"If we didn't have the water festival, we'd be creating a new one to take its place!"
Those bed-and-breakfast owners say that since peak tourism season is typically in the spring and fall, having this big event in the middle of the summer is huge.
Copyright 2019 WTOC. All rights reserved.