Komen Coastal Ga. announces 2019 class of Big Wigs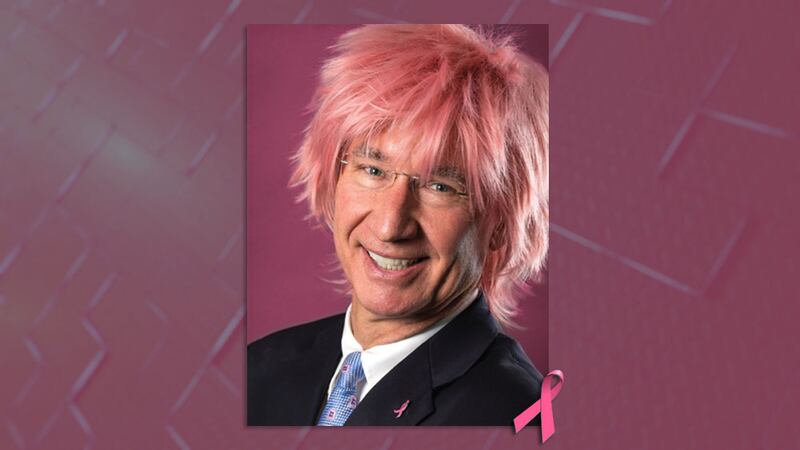 Updated: Sep. 18, 2019 at 11:42 PM EDT
SAVANNAH, Ga. (WTOC) - Susan G. Komen Coastal Georgia announced its 6th class of Big Wigs in Savannah Tuesday morning. These chosen individuals will raise funds for community breast cancer services.
Eleven local leaders will be donning bright pink wigs throughout the city in an effort to raise awareness and funds for Susan G. Komen Coastal Georgia and its vision of a world without breast cancer.
2019 Savannah Big Wigs Include:
Ken Griner, WTOC
Elizabeth Seeger, Satchel
Laiken Williams, Singer/Performer
Stephanie Wilson-Evans, Three Oaks Realty
Allison Schuster-Jones, Principal Coastal Middle School
Brenda Jackson-Brown, Hospice Savannah
Tanya Milton, Savannah Tribune
Somi Benson-Jaja, Shots by Somi Studios
Brandon Bovre, Creative Approach
Paul Mosley, International Longshoremen Association
Chris Williamson, Custom Cabinets
The campaign asks each community Big Wig to raise at least $5,000 to fund local breast cancer patient services and education programs. The campaign will run from Sept. 17 through Nov. 7.
"You know, we do try to have some fun with this to get some attention and to make sure people know this is a lifesaving mission and a good positive thing," said Aileen Gabbey, Executive Director, Komen Coastal Georgia. "If we can get the care to women who need it early, they get their mammograms, their lives are saved, that's all very, very positive."
A Meet the Big Wigs event will be held at 5 Spot on Broughton Street in downtown Savannah on Wednesday, Sept. 18 from 5:30-7:30 p.m.
Ken Griner joins a growing list of WTOC Big Wigs. Past Big Wigs for the station include General Manager Larry Silbermann, Meteorologist Jamie Ertle, Meteorologist Cutter Martin, THE News at Daybreak anchor/Morning Break co-host Cyreia Sandlin, and former THE News at Daybreak anchor Russ Reisinger.
Visit www.komencoastalgeorgia.org for more information.
Copyright 2019 WTOC. All rights reserved.