City looking ahead to 2033, Savannah's 300th birthday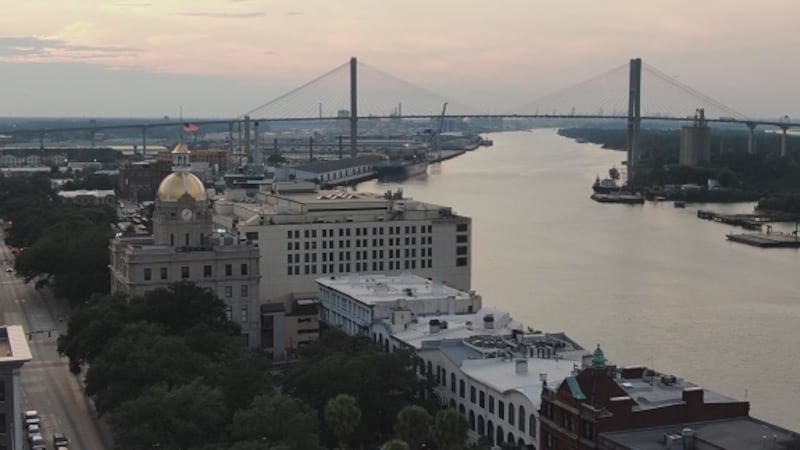 Published: Sep. 17, 2019 at 11:34 PM EDT
SAVANNAH, Ga. (WTOC) - Savannah is nearly 300 years old, and the city is already looking ahead with a 2033 plan. The Savannah Development and Renewal Authority designed the plan at no charge to the city.
The plan was presented in a community meeting Tuesday night. Residents were pleased with the ideas, but said it's now time to wait and see if the well-thought-out plans will see action.
This is not the first plan Savannah residents have seen. The team used past plans to create this new one.
"Some of these plans are going to take a while. Others that aren't expensive could happen tomorrow, so we try to run the gamut of some low-hanging fruit, but also some generational plans," said SDRA advisor and architect, Eric Brown.
Planning officials say the city won't pay for all of the projects presented, but the planning work allows nonprofit community partners to receive grant funding. The director of Planning and Urban Design, Bridget Lidy, says they've already started working toward these new goals.
"The city has been able to implement some of those. The biggest one that came out is NewZO. That's something that came out on the radar screen from a recommendation for this particular planning effort. That has actually been done," Lidy said.
One of the projects residents are most excited about is "Tide to Town." It's a project adding nearly 30 miles of walking and biking trails through an urban trail system in Savannah. Silvia da Silva, a Savannah resident of 12 years, said she is excited to see the city grow into a better Savannah.
"A place for people to feel at home, like they said, investing in a lot more neighborhoods and feeling at home when they come here," said resident, Silvia da Silva. They are welcome."
The overall theme of projects presented was to re-establish green space in Savannah, but beyond downtown. Other projects include removing the Civic Center and the I-16 flyover ramp over MLK Blvd.
"So, now we want to do something that is in line with where we should be; raise the bar back up for Savannah to be a world-class planning city, and this plan does that," Brown said.
This plan was presented to City Council in a work session last month. It's expected to be voted on and approved in the next city council meeting.
Copyright 2019 WTOC. All rights reserved.