Richmond Hill PD, school district officials investigate threat made against Richmond Hill High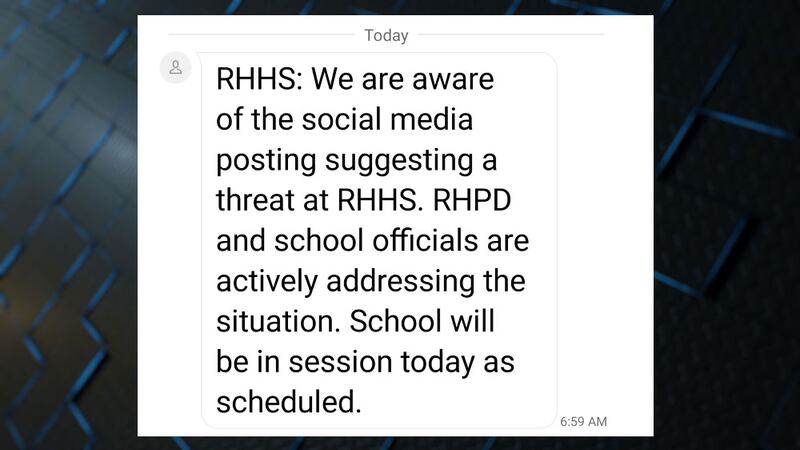 Updated: Oct. 2, 2019 at 8:29 AM EDT
RICHMOND HILL, Ga. (WTOC) - Bryan County Schools and the Richmond Hill Police Department are looking into a threat made against Richmond Hill High School.
The threat was reportedly made on social media.
A text was sent out to parents around 7 a.m. Wednesday morning from Principal Debi McNeal when she was first made aware of the situation.
School officials say they are working with the police department to thoroughly investigate the situation. They say school is in regular session and everything is normal at this time. They have two additional RHPD officers at the school helping with traffic so that school resource officers can assist with the investigation.
Superintendent Dr. Brooksher says the Bryan County School System takes any kind of threat very seriously and both school officials and the police department responded immediately.
RHPD says this threat was investigated last week and found to not be credible. It resurfaced Wednesday morning, prompting the investigation. The department posted the following message about the incident on its Facebook page:
Copyright 2019 WTOC. All rights reserved.