Loud, overnight roadwork disrupts Savannah neighborhood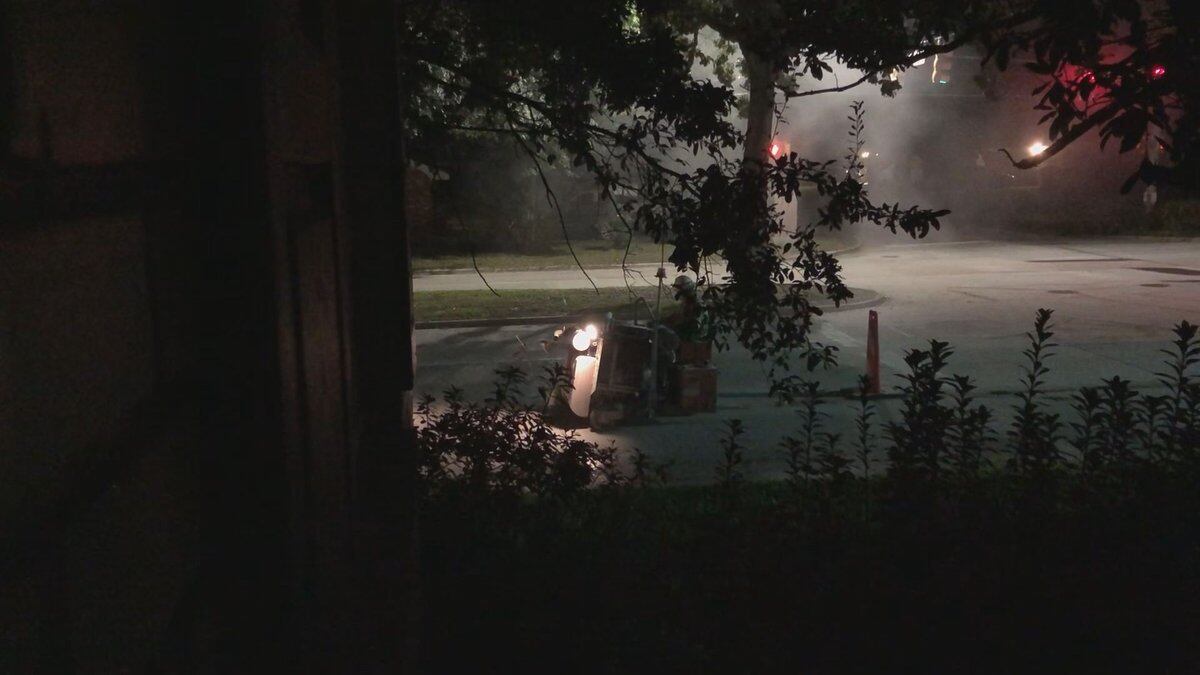 Published: Oct. 7, 2019 at 6:29 PM EDT
SAVANNAH, Ga. (WTOC) - Months of loud, disruptive road work through a residential stretch of Midtown Savannah should be winding down soon. It can't come sooner for people living in the area who are being kept awake at night. Crews have been replacing concrete slabs on Abercorn Street from Derenne Avenue to Columbus Drive.
The Georgia Department of Transportation said they're working overnight to do the work when less people are on the roads. In full transparency, the reporter who did this story lives in the area.
"It has been a while," Billy Sires said, "It seems like it's been going on for months and months now."
It's louder than you can imagine for overnight road work. Crews have been working from about 11 p.m. to 4 a.m. for the last few months.
"It is frustrating to hear that noise late at night, could've at least put a note on our door and let us know what was going on to begin with," Sires said.
Sires is right. There was no notice. When WTOC asked a spokesperson with GDOT why they chose the overnight hours, they said traffic during the day would be unsafe for work crews.
"We apologize to the surrounding neighborhood for any disruption due to the noise of this roadway construction," said a spokesperson for GDOT. "We continuously strive to come up with various schedules and traffic control plans to complete projects in a cost-effective and timely fashion but also enhance safety and minimize disruption to the public."
Abercorn Street is a state route. The agency spokesperson said they can't close the road to do the work during the day, because they can't detour traffic off a state route to a local road like Habersham Street or Bull Street.
The good news is that the loudest of the work should be done. The contractor doing the work, Gosalia Concrete Construction, expects to be out there for the next month or so striping Abercorn Street. We're told that won't be nearly as loud as the concrete replacement.
Copyright 2019 WTOC. All rights reserved.