SCCPSS works to improve performance scores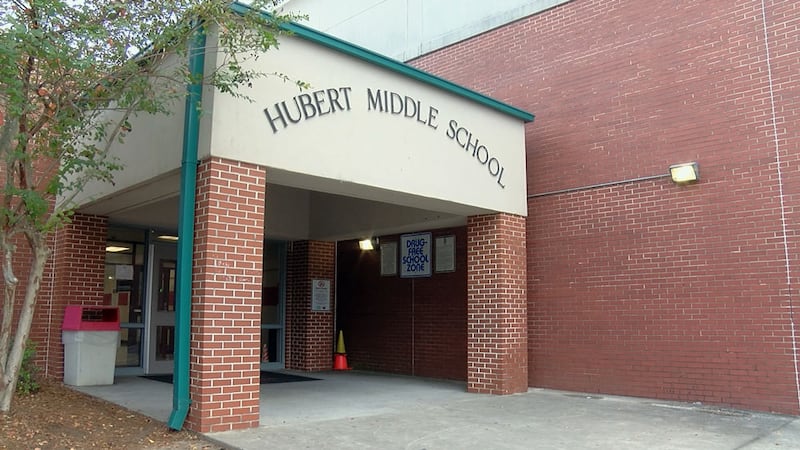 Updated: Nov. 12, 2019 at 5:58 AM EST
SAVANNAH, Ga. (WTOC) - A Savannah-Chatham County middle school is making big strides with its performance scores.
After years of being ranked in the bottom five percent of schools in Georgia, Hubert Middle School's performance scores jumped nearly 20 points.
The middle school is located on Savannah's eastside with almost 600 students.
Brian Dotson is the school's principal. This is his second year at Hubert Middle School and he's already showing improvements.
The sixth, seventh, and eighth-grade students reached a score of 69 on the state's College and Career Readiness Performance Index. Their previous score was 50.1.
Dotson says last year, the district began using the program i-Ready at a few of its middle schools. It's one of several initiatives put in place by Dotson.
For the first 40 minutes of the school day, students spend their time using the i-Ready program. The principal says it's just one of several ideas that helped the students get their test scores up.
"Middle school is that gap where if the teachers don't put a lot of focus on reading and math, you're going to lose your students. Especially this year, our main focus is literacy. Although we have made a lot of growth, we are not where we want to be," Dotson said.
Last year, Hubert Middle School was one of several Savannah-Chatham middle schools to be on Georgia's Turnaround Eligible Schools list, which means their three-year average CCRPI score was 55.3 or below. Other middle schools on that 2018 list include DeRenne Middle, East Broad Street School, Mercer Middle, and Myers Middle schools.
For the most up-to-date CCRPI test scores in Georgia, click here.
Copyright 2019 WTOC. All rights reserved.