Savannah Christmas tree installation to affect downtown traffic on Wednesday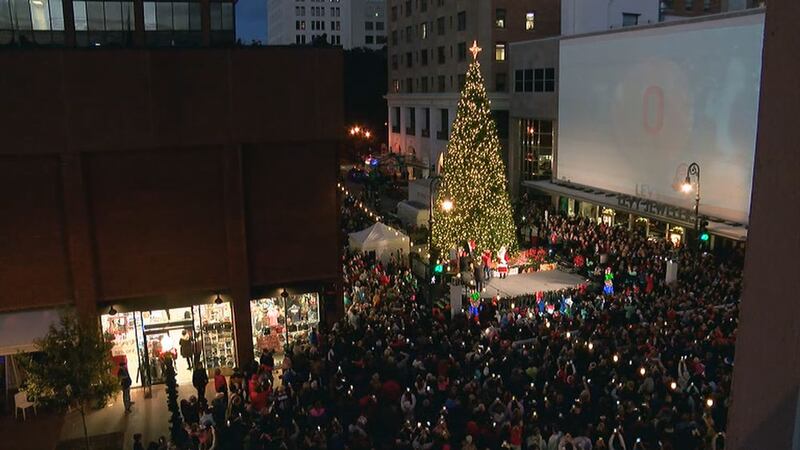 Updated: Nov. 27, 2019 at 6:28 AM EST
SAVANNAH, Ga. (WTOC) - Holiday decorations are still going up in downtown Savannah.
On Wednesday, crews will begin assembling the huge tree at the corner of Bull and Broughton streets.
It takes eight people a full day to install the tree. It is 50 feet tall, weighs 10,000 pounds and holds 20,000 lights.
The crew has to assemble 6,000 bolts on the tree. They say the power needed to light the tree is equivalent to powering a small apartment.
The tree is just one of many decorations adorning downtown Savannah during the holidays. Tourism leaders say despite this being a usually slow time for visitors, they're hoping those living nearby will find their way downtown to enjoy the decorations and upcoming festivities.
"The local businesses are really leaning on and hoping the community will be supportive and come out to shop, eat, and-so-forth," said Joe Marinelli, President of Visit Savannah.
The lighting of the Savannah tree will take place Friday, Nov. 29 at 7 p.m. and everyone is invited to attend. The event will officially mark the start of this year's "Holly Days."
The tree installation will result in a few downtown street closures:
Copyright 2019 WTOC. All rights reserved.