Savannah Ballet Theatre performs low sensory show for people with autism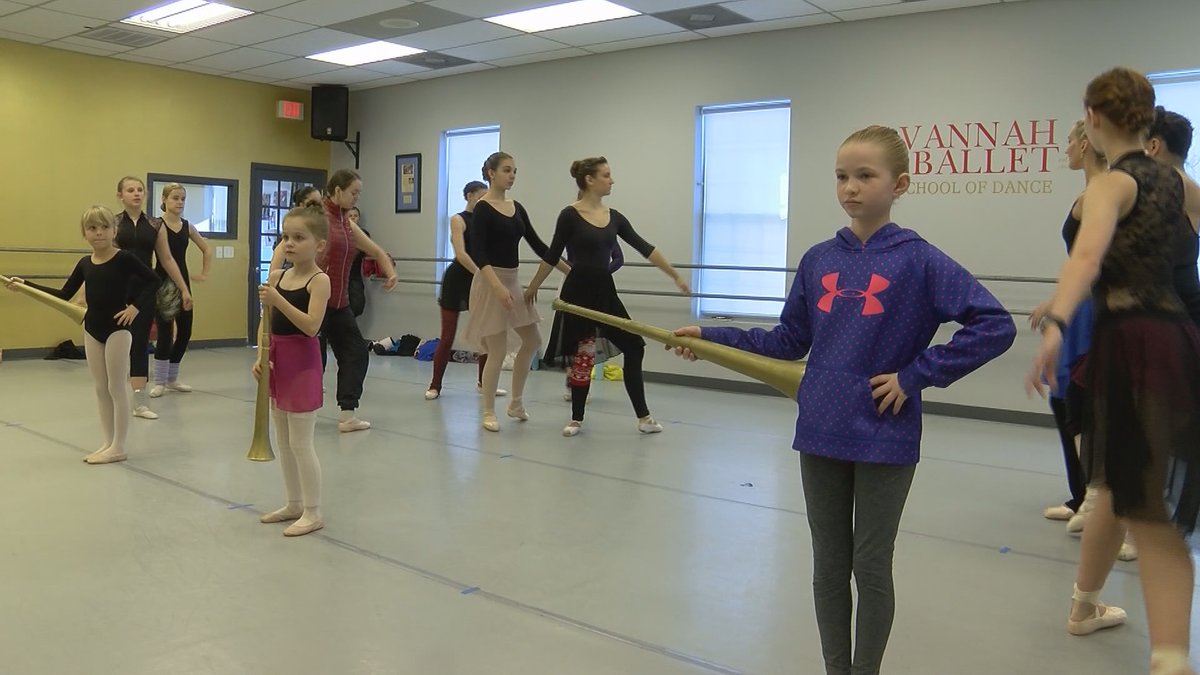 Updated: Dec. 2, 2019 at 11:55 AM EST
SAVANNAH, Ga. (WTOC) - For many, watching the magic and enchantment of The Nutcracker is a holiday tradition.
Savannah Ballet Theatre is preparing for its 21st season of the holiday production.
"Every year, we try to top the year before to try to give audiences something to look forward to," said SBT advancement director Abby McCuen.
This season includes a special low sensory show for those with autism, sensory sensitivities or other disabilities.
"Part of our mission here at Savannah Ballet Theatre is to make dance accessible for all people," explained McCuen.
She added that SBT is the first professional arts organization in Savannah to offer this type of performance.
"The show will be presented with some easy lighting," said McCuen. "We're not going to have major lighting changes, and the volume will be reduced."
The experience also includes a touch tour before the show begins. This is where guests can look at the props and costumes backstage, and meet cast members.
Madison Lynn, who plays the Sugar Plum Fairy, said the show will be a different experience for all dancers, but it's something that should be offered everywhere.
"People that can't necessarily see the details of the costumes, the props, everything that goes on on stage, can kind of get a feel for what they're really seeing even though they can't grasp it from the audience," said Lynn.
The sensory show and touch tour is made possible through grants from the City of Savannah and Georgia Council for the Arts.
SBT hopes to continue the experience in the future, as dance is a universal language and should be enjoyed by all.
The low sensory production is scheduled for Friday at 11 a.m. Tickets can only be purchased by calling SBT education coordinator Kristen Jameson at 912-200-9406.
Copyright 2019 WTOC. All rights reserved.