Port Wentworth mayor fears council broke the law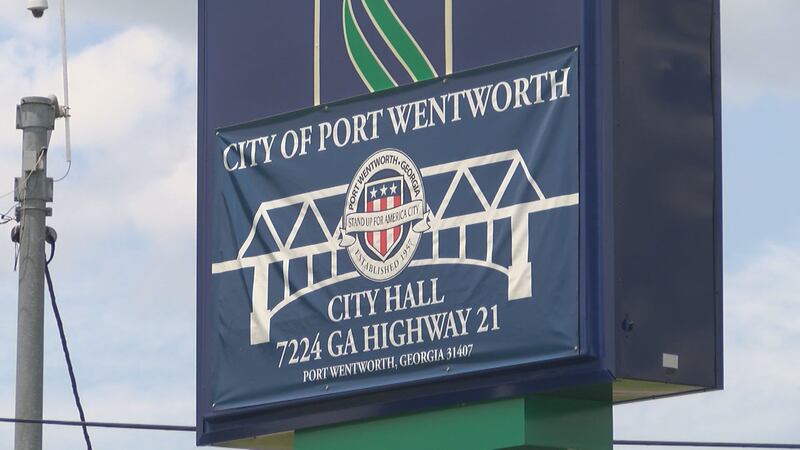 Updated: Dec. 11, 2019 at 7:43 PM EST
PORT WENTWORTH, Ga. (WTOC) - Port Wentworth's new interim city administrator fired the city's public safety director, Matt Libby, Wednesday. The mayor expects more people to get fired in the future.
Mayor Gary Norton also fears a four-member majority of council broke the law in the hiring process of the new city administrator, Steve Davis, last month.
Norton said he won't sign the contract for Davis over that concern.
"They had four councilmen that knew about this. Nobody else in the town knew about it except these four council members," Norton said.
"Integrity means a lot to me, and the way Steve Davis came in shows lack of integrity. This ought to have been a flag," Councilwoman Linda Smith said.
Debbie Johnson is the mayor pro tem. She's in the four-member majority that hired Davis. She denied Norton's accusations that her and other council members broke the law in hiring Davis.
"We all met Mr. Davis at the same time. There were no secret meetings. There were no backdoor meetings. Everything was done on the up and up," Johnson said. "The bottom line is: what's best for the city? [Interim city administrator] Phil Jones has been an awesome administrator, not going to take that from him, but he's leaving. We can't wait until the last minute to vet someone to take his place."
The city hired Jones as an interim city administrator last year. The mayor said the city never re-posted the job publicly. That's where he thinks the city may have broken the law. He also believes Davis is under qualified.
"He's got eight months in Effingham County, and our ad says two years to five years," Norton said.
However, Johnson says Davis applied for the job last year. She said it was time for council to move forward with a permanent city manager.
Davis now must find a new public safety director. He named an interim police and fire chief Wednesday. Meanwhile, council votes to make Davis' hiring permanent at next week's meeting. The mayor is waiting on a lawyer's opinion on the legality of the situation.
"I got a lot of people looking at if this was an illegal meeting. We're going to find out the truth on this within a couple weeks," Norton said.
Davis sent a statement to city council about Libby's termination:
"Mr. Libby was terminated this morning for multiple reasons. Before his termination, Mr. Libby was given the opportunity to resign but refused. Mr. Libby was a contract worker and an employee at will. His conduct over the last week was unbecoming, reflected discredit on the city and was insubordinate. Mr. Libby held serious personal animosity toward elected leadership of the City and made several disparaging comments about superiors. The events leading up to his dismissal were started by Mr. Libby when he requested a meeting and these comments were made. Since that meeting there were actions taken by Mr. Libby that were questionable including the unauthorized changing of a city cell phone. Mr. Libby also filed an Open Records request this morning prior to his dismissal, which is within his rights. However, the Open Records Request was for a video of a meeting concerning personnel issues in the Interim City Administrators office where no surveillance should be located. Further, within minutes Mr. Libby directed his subordinate staff to collect the videos for the Open Records Request which is not in compliance with the procedure of handling open records request. Furthermore, Mr. Libby did not tell the subordinate staff member that he personally made this Open Records Request.
A full separation notice will be completed in the coming days and given to Mr. Libby.
Major Sherrod was promoted to Interim Police Chief effective immediately."
Copyright 2019 WTOC. All rights reserved.