Kevin Barry's Irish Pub closing after New Year's Eve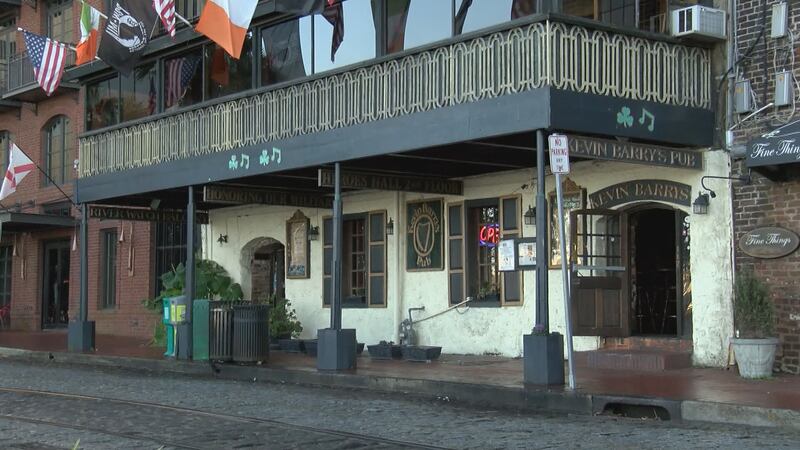 Updated: Dec. 16, 2019 at 5:32 PM EST
SAVANNAH, Ga. (WTOC) - It's been a staple on Savannah's River Street for decades. But over the weekend, through social media it was announced Kevin Barry's Irish Pub is closing down for good.
There's been a lot of reaction on Facebook from people mostly disappointed by the news that this pub full of memories for a lot of folks is closing two weeks from Tuesday.
According to the City of Savannah, there are no new permits for any new activity at this location.
And according to the property record card, the space is owned by an LLC tied to HOS Management, a company that owns several hotels in the area, including the Cotton Sail Hotel, which neighbors Kevin Barry's in the building.
We reached out to HOS Management's office and was told no one was in to answer any questions about the location, and to try back at the beginning of the year.
As for Kevin Barry's, they are planning on ending an era on New Years Eve, with tickets being sold now for the Listening Room, and general admission tickets will be sold at the door on the 31st.
The pub also posted on their Facebook page that they have plans for the memorabilia in their Hall of Heroes military museum on the second floor.
At last check, the general manager said they're all still trying to process the news and notify all the staff that the pub is closing.
Copyright 2019 WTOC. All rights reserved.