Court date still not set for defendants in Crocker case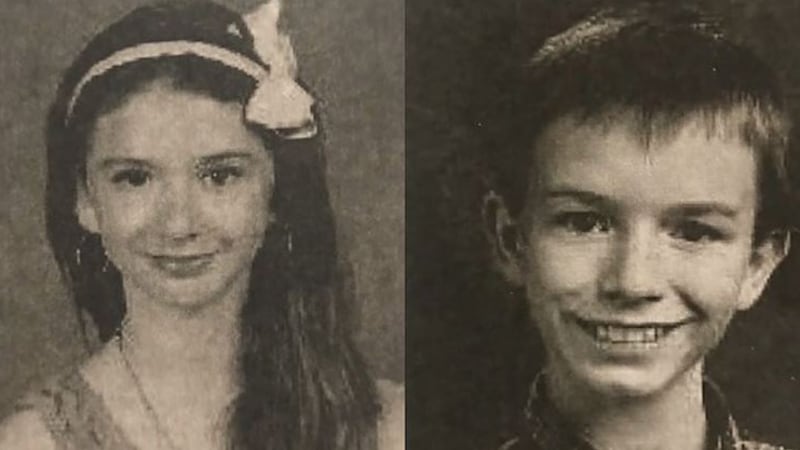 Published: Dec. 17, 2019 at 6:53 PM EST
EFFINGHAM COUNTY, Ga. (WTOC) - This week marks one year since a grizzly discovery in the backyard of an Effingham County home.
Teenage siblings Mary Crocker and Elwyn Crocker, Jr. were found buried behind their family's house near Guyton.
Since then, five people have been charged in connection to the deaths.
Kim Wright, Roy Anthony Prater, Elwyn Crocker, Sr., Candice Crocker and Mark Anthony Wright have all been indicted by a grand jury and pleaded not guilty to the charges.
The five defendants pleaded not guilty back in April, and only Kim Wright, Elwyn Crocker, Sr. and Candice Crocker are indicted in the deaths of both teens.
The month before the not guilty pleas were entered, the lead detective on the case shared with the court what details had emerged from their investigation, specifically focusing on the alleged treatment of Mary Crocker.
"We have found during this investigation, that we believe it just got worse over time," Effingham County Sheriff's Office Investigator Abby Brown said.
Brown detailed what interviews with the accused, except Candice Crocker, revealed about the alleged conditions Mary Crocker lived in leading up to her death.
"She was hit with speaker wire, guitar wire, fan belts from cars. And, in fact, she did not bathe. In order to bathe her, they would pick up the kennel and they would tote in into the bathroom and they would just hose her in the kennel down. And that's how she was bathed," Brown said.
Brown also testified some of the defendants revealed Mary was kept in that kennel almost 24 hours a day not long before she died in October of last year.
In addition to statements made to investigators, text messages between Kim Wright, Candice Crocker and Elwyn Crocker, Sr. were also found by the sheriff's office.
"There was also text messages between family members in reference to the punishment and things that they had done to her," Brown said.
As far as what's next in court, the superior court clerk says a second chair public defender still has to be found for the accused, and that she doesn't anticipate another hearing on the case until late January, early February at the earliest.
In the days and weeks following the gruesome discovery a memorial grew in front of the home where they were discovered.
A year later the crosses for the two teens remain, as do a few flowers and solemn statues, all a somber reminder of the lives lost, and the alleged abuse they endured before their deaths.
The Rose Bud Place home seemed abandoned. A strip of red crime scene tape still sticks to the door, a holiday wreath still hangs just above that, likely from last year when the Sheriff's Office investigation began.
Just up the street, Grey Reavis reflects on the day he learned what deputies were doing at the home, and the accusations swirling around the five defendants in the case.
"It broke my heart, after I found out what happened I couldn't help but go inside and hug the two that I have here. And when the other one got home from school it killed me. I couldn't think of doing anything like that to any kids," Reavis said.
Reavis admitted in the six months he'd lived down the street before the discovery of the bodies of Elwyn Crocker, Jr. and his sister, Mary Crocker, he'd never seen the teens outside.
One possible reason for that is Elwyn, Jr. had already died, and according to investigator testimony in court, Mary had been locked inside in a dog kennel for hours at a time.
It's details like those that have neighbors keeping a closer eye on loved ones.
"We got a 9-year-old son, and we let him come out and play and stuff. Before we'd come out here, we'd keep an eye on him and all. But now, you do it even more so because it makes you realize you don't know who really is living down the road if you don't ever see them no matter how long you live somewhere. So it makes you want to be that much more cautious just for the kids, even other people in this neighborhood, be even more vigilant looking out for everybody," Reavis said.
A gag order was issued by the judge, so no additional details are coming from investigators, family or potential witnesses.
You can read previous coverage of this case by clicking here.
Copyright 2019 WTOC. All rights reserved.