Georgia state law adds oversight for schools systems, Department of Education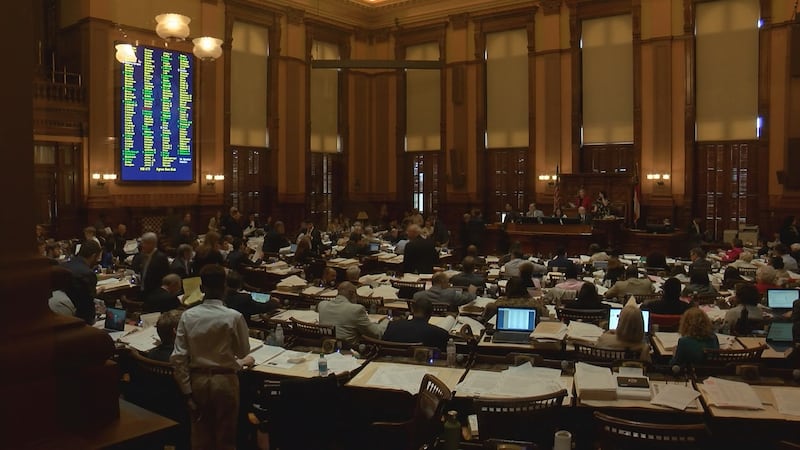 Updated: Dec. 17, 2019 at 5:39 PM EST
EFFINGHAM CO., Ga. (WTOC) - The deaths of Elwyn Crocker Jr. and Mary Crocker encouraged lawmakers and the Division of Family and Children Services to change state law.
Parents now must tell school systems their plans when pulling their kids out of school. State lawmakers wasted no time passing House Bill 530 in the 2019 session, drafting and passing it within three and a half months of the case. The new law gives DFCS, the state Department of Education, and school systems more oversight responsibilities when students leave a school system.
Parents who wish to home-school now must get official documentation from the state Department of Education within 30 days of withdrawing. Previously, a hand-written note was good enough.
If children are pulled out of school for no reason, parents have 45 days to send in home-school documentation or proof of attendance at another school. If the family doesn't do so, the school system files a notice with DFCS to do a follow up.
"We just don't want people moving children from school to school as a pretext to cover up cases of abuse or neglect," Tom Rawlings, Georgia's DFCS director, said.
State representative Bill Hitchens, from Effingham County, co-sponsored the bill. The nature of the Crocker case is why he supports government intervention in this instance.
"If the people in your world that you believe are most protective of you are torturing you or abusing you, who's going to look out for you," Hitchens said. "I don't like government intervention in a lot of things, but the government's the only person I know of that can intervene in this kind of case to save a child."
In the 6 months since the law's been in effect, 404 students have left Effingham County schools to switch school districts, homeschool, or without a specific reason. The district said they've filed 10 referrals with DFCS.
The DFCS director said the new law doesn't absolve the community's responsibility in recognizing child abuse and sounding the proper alarms.
"Any responsible adult I think has the opportunity if not the moral obligation to look at the children around them to say, 'Is this child doing well? Is this child in danger?'" Rawlings said.
The Bryan County superintendent said they go a step further than the law requires. They reach out to schools where a student moves to. If they don't get the paperwork, they go to DFCS. This law is just a minimum requirement.
You can read previous coverage of this case by clicking here.
Copyright 2019 WTOC. All rights reserved.