Stray S.C. buoy washes ashore in Fla.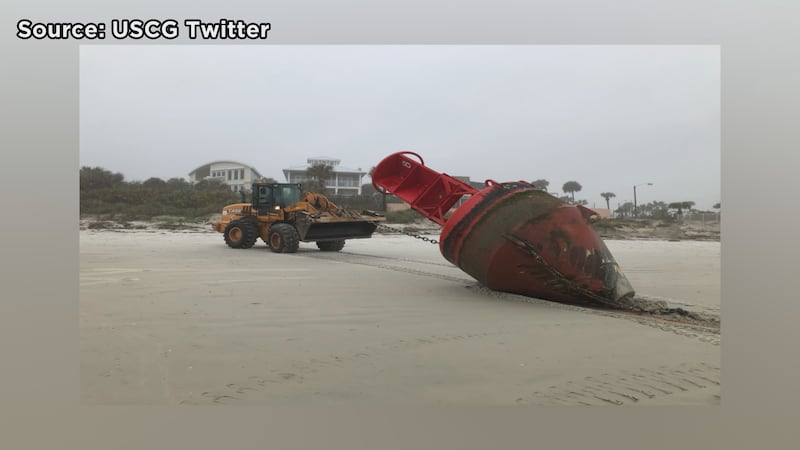 Updated: Dec. 31, 2019 at 7:29 AM EST
NEW SMYRNA BEACH, Fla. (WTOC) - A rogue navigation buoy that bounced along Atlantic waters for more than two years has come to rest on a beach in Florida.
The buoy is from the Lowcountry, floating freely from Port Royal Sound in South Carolina. It washed up on a Hilton Head beach during Hurricane Irma. It got loose again after Hurricane Dorian and has wandered the ocean ever since.
On Friday, it washed up on New Smyrna Beach, Florida, which is near Daytona.
The "Red No. 8" 13,000-pound buoy is massive. The Associated Press reported that the buoy drew crowds of people to the beach, leading one person to remark that it was "the size of a truck."
Data from the buoy shows it was displaced in 2017. The U.S. Coast Guard says it is unsure how the buoy got loose and is working with Volusia County Beach Safety to figure out how to move it, which will likely require a truck and crane.
Copyright 2019 WTOC. All rights reserved.