Victim died from smoke inhalation, thermal injuries in trailer home fire in Beaufort Co.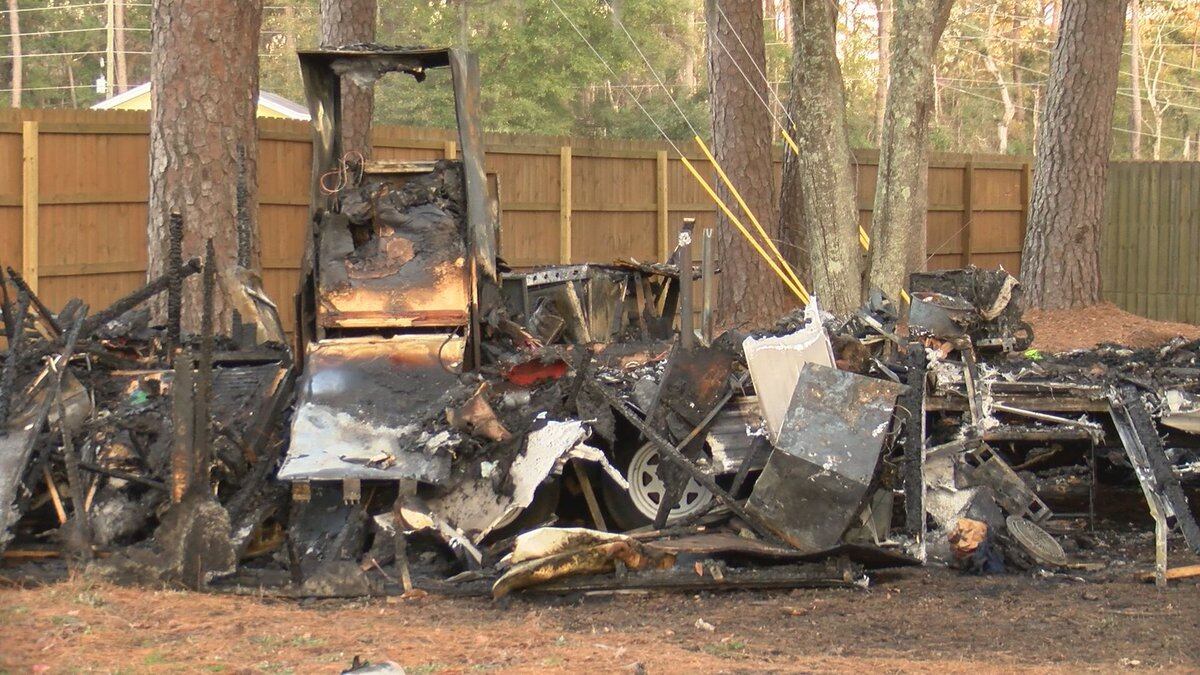 Updated: Jan. 10, 2020 at 10:41 PM EST
BURTON, S.C. (WTOC) - UPDATE: The Beaufort County Coroner has identified the victim as Donald Lawson. The coroner has stated his death as being from smoke inhalation and thermal injuries.
At this time they do not believe Lawson's death is suspicious. The cause of the fire remains undetermined and the investigation remains open at this time.
Authorities are investigating after emergency crews found a body after extinguishing a trailer home fire in Beaufort County.
The Beaufort County Sheriff's Office said the fire happened at 9 a.m. on Wednesday off Savannah Highway in Burton.
After the fire was extinguished, a body believed to be that of an adult was found, according to the Beaufort County Sheriff's Office.
One neighbor knows the man who lived there.
However, the sheriff's office has not identified the body yet. An autopsy will be scheduled to determine the identity of the body and cause of death.
"Around 9 a.m. I was getting ready to go to church and somebody was pounding on my door and I was like 'Wow! What's going on?' And I noticed some people were kind of standing out, so I opened the door and they said the trailer is on fire back there does anybody live there? And I said 'yeah,'" Charles Crockett said.
Arson investigators with the South Carolina Law Enforcement Division will be investigating the cause of the fire. The Beaufort County coroner's office will do an autopsy to determine the cause of death.
Copyright 2020 WTOC. All rights reserved.