Delayed road work, ramp closures on Veterans Pkwy set to begin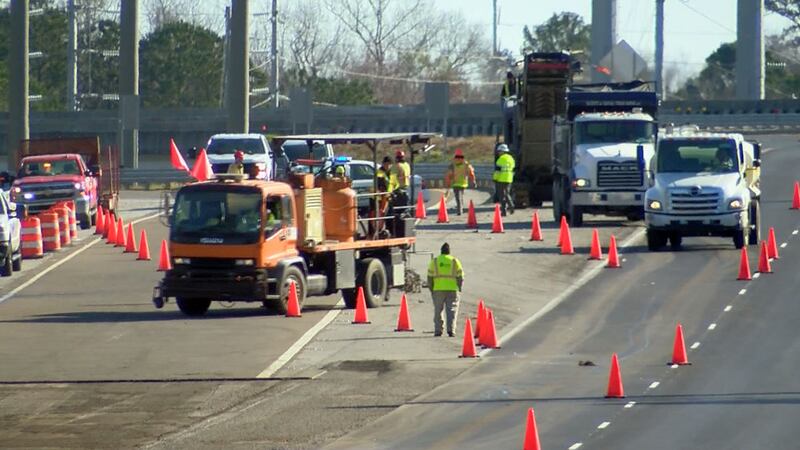 Updated: Jan. 28, 2020 at 5:05 AM EST
SAVANNAH, Ga. (WTOC) - Officials in Chatham County say the weather should finally be nice enough so they can work on the ramps on Veterans Parkway.
Crews are continuing to make improvements to the parkway, including on some of the on and off-ramps.
Reeves Construction will be implementing ramp closures at the interchange of southbound Veterans Parkway and Chatham Parkway. Only one ramp will be closed at a time to facilitate resurfacing operations, and detour signs will be installed to direct drivers around the closure.
After the ramps at Chatham Parkway are complete, the contractor will be closing the southbound Veterans Parkway at State Route 204 ramp to complete resurfacing.
Drivers are advised to reduce speed, give yourself some extra time, and use alternate routes if possible during the next week.
A county spokesperson says cold weather and rain have delayed their crews. But they plan on starting the work on Tuesday, Jan. 28 at the ramp from Veterans Parkway to Chatham Parkway. And the 204 ramp work is scheduled to begin on Wednesday, Jan. 29.
The First Alert forecast is calling for more rain later this week, so WTOC will continue to keep you updated.
Copyright 2020 WTOC. All rights reserved.