Lowcountry organization holds meeting to discuss ways to notice, combat human trafficking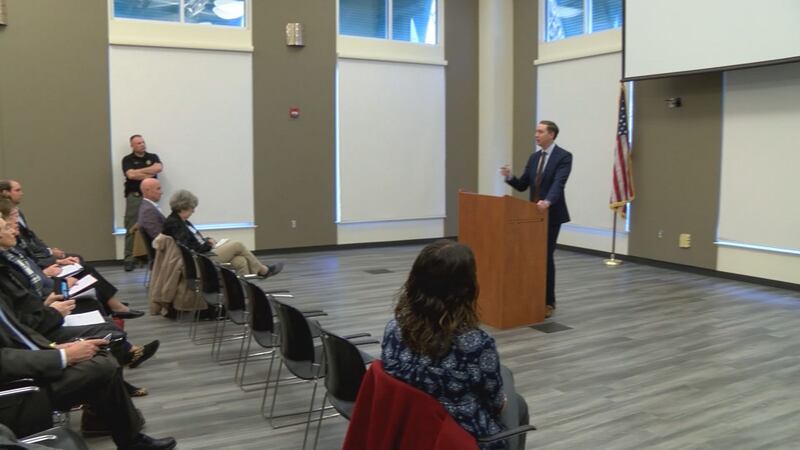 Updated: Jan. 22, 2020 at 5:44 PM EST
SAVANNAH, Ga. (WTOC) - Beaufort County is re-energizing the fight against human trafficking.
The Lowcountry Human Trafficking Task Force held a community meeting Tuesday in Bluffton to educate people on what to look out for in human trafficking.
"All that's happening now though through the Internet. It's not a bricks and mortar world," 14th Circuit Solicitor Duffie Stone said.
Cell phones and social media. That's what the 14th Circuit Solicitor's Office says is a huge threat to victims of human trafficking.
"It's not enough just to say don't talk to strangers on the street. Don't open the door. Because when you pick up your phone and you have access to the Internet, but you don't know who is on the other side? You are opening the door."
The meeting brought together local and state-wide law enforcement to educate people on the signs of human trafficking and how to help victims
"We spend so much time talking about convictions and how many conventions we've got. How about let's change the dynamic to how many victims have we helped."
Local advocates say the low country is vulnerable to human trafficking.
"When you have more and more people come together in a spot, you have more and more opportunity for human trafficking," Fresh Start, Healing Start Director Sheila Roemeling said.
She says human trafficking typically shows up where there is tourism, highways, major ports, military or war areas, and poverty.
"Look at the Lowcountry. How many of those do you have? You only need one to actually have it show up in the area so it's only one, and we are talking all five in the area."
Which is why the meeting focused on educating the public on the signs of trafficking.
"Traffickers are trying to identify what a victim's vulnerability is."
They say if you do know someone who may be affected by trafficking, the national helpline (1-888-373-7888) can help you figure out the right steps to take to save a life.
Copyright 2020 WTOC. All rights reserved.