McMaster discusses education, goals in State of the State address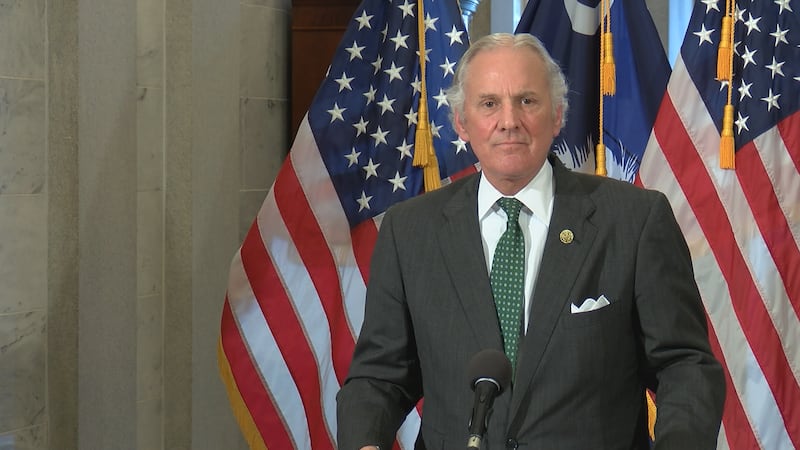 Updated: Jan. 22, 2020 at 9:09 PM EST
COLUMBIA, S.C. (WIS) - Gov. Henry McMaster shared his 2020 goals for the state Wednesday night at the Statehouse.
McMaster delivered his State of the State address to a joint session of the General Assembly.
The governor touched on topics like workforce development, economic growth, protecting the state's natural resources and education.
McMaster has made it very clear education will be a priority in 2020.
In his Executive Budget plan unveiled last week, the governor showed he wants to set aside some money to pay for teacher raises and to expand full-day 4K pre-school statewide to all low-income families.
During last year's State of the State address, McMaster said, "Being weak in any part of the state in education is not good. But being perceived as not committed to fixing it is disastrous."
The Senate continued their work on the Education Bill (S.419) Wednesday afternoon. The governor has said if an education reform bill makes it to his desk he will sign it into law.
House Minority Leader Representative Todd Rutherford, D-Richland, gave the Democratic response immediately after the governor's address.
Copyright 2020 WIS. All rights reserved.