Prosecutors will seek death penalty for 4 defendants in Crocker Case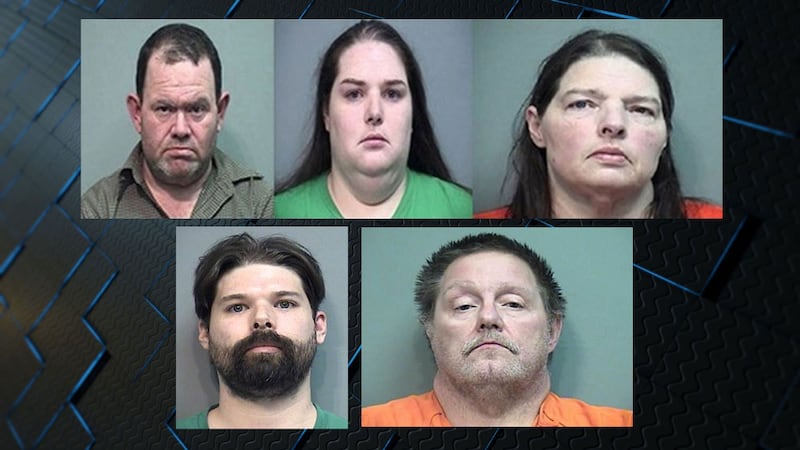 Updated: Feb. 7, 2020 at 3:41 PM EST
EFFINGHAM COUNTY, Ga. (WTOC) - The State of Georgia is seeking the death penalty for four of the five defendants in the Crocker Case, according to the Superior Court Clerk's Office in Effingham County.
With a change in the direction from the prosecution, Elwyn Crocker Sr., Candice Crocker, Mark Anthony Wright and Kim Wright will all need to be re-arraigned; which is set for Feb. 19 in Judge Peed's courtroom.
The state will not seek the death penalty for Roy Anthony Prater.
All five suspects have been charged in connection with the deaths of Mary and Elwyn Corcker, Jr. The two teens were found buried in the backyard of their family's homes in December of 2018.
Investigators say Mary likely died in October and Elwyn likely died at least a year before that.
All five defendants are charged with the murder and abuse of Mary. Three of them are charged with the murder of Elwyn.
All five have pleaded not guilty.
Previous Stories:
Copyright 2020 WTOC. All rights reserved.