Proposal requests making smoke-free section at Tybee beach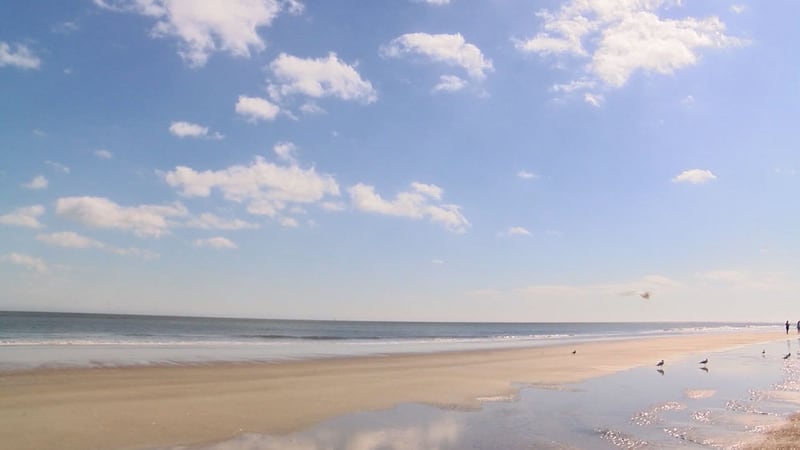 Published: Feb. 26, 2020 at 4:54 PM EST
TYBEE ISLAND, Ga. (WTOC) - A proposal is asking Tybee Island City Council to consider making a smoke-free section of the beach.
The Beach Task Force is recommending the motion to city council in this week's council agenda.
The recommendation defines the amount of litter from cigarettes and other smoking and vaping products as a key reason for the proposal. A report from the Tybee Clean Beach Volunteers states that over 310,000 cigarette butts were removed from the beach between January 2017 and June 2019. The group estimates that between 800,000 and 1.5 million cigarette butts could have been left on Tybee beaches since 2017.
The proposal, if approved, would create a smoke-free portion of the beach near the pier from 14th to 16th streets.
A smoke-free beach is something Tim Arnold and the Tybee Clean Beach Volunteers have been wanting for years. Almost weekly, they pick up liter along the water and cannot believe what they've collected.
While council will hear about the impacts of smoking on health, volunteers say it will help keep their beaches clean after renourishment.
"65% of the trash that is on the beach is smoking related lighters, cigarette packaging, cigar packaging, butts, filters you name it. So, if you crack that code you know then we can start doing something about the snack wrappers, the Styrofoam, the straw - just the things that people leave behind," Arnold said.
Tybee City Council will see the ordinance for the first time at Thursday's council meeting. It will start at 6:30 p.m.
This story will be updated. Stay with WTOC as we learn more.
Copyright 2020 WTOC. All rights reserved.