WTOC honors former co-worker, friend at 9th annual Get Your Rear in Gear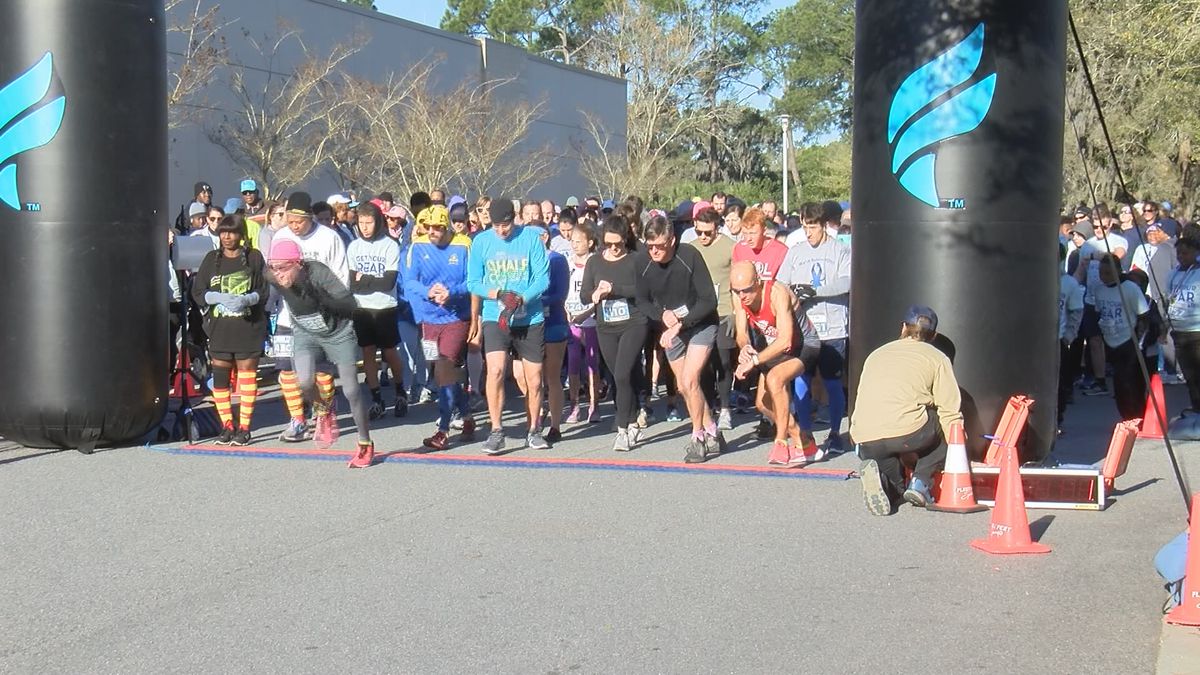 Published: Mar. 7, 2020 at 11:38 PM EST
SAVANNAH, Ga. (WTOC) -Hundreds of people got their rears in gear at the 9th annual Get Your Rear in Gear 5k. Family and friends gathered at the Nancy N. and J.C. Lewis Cancer and Research Pavilion Saturday morning.
The WTOC team goes every year and does the 5k to pay tribute to our friend and colleague Mike Manhatton, who lost his battle to colon cancer in 2014.
The 5k is held every year during Colon Cancer Awareness Month and raises money for early detection programs and treatment for those fighting the disease.
"Colon cancer screenings are extremely important and I'm happy that it's still at the forefront of everyone's mind," said Mariella Manhatton, Mike Manhatton's wife. "I know Mike is here in spirit and he would love to be here with us all right now."
Colon cancer survivor and World War II veteran Paul Grassey lead the 5k. He says he was excited to do it in honor of his friend Mike Manhatton and give hope to those battling the disease.
"I hope that it gives some people some inspiration," Grassey said.
Organizers also say all the money raised from the 5k will stay in the community.
First time runner's Mary Wright and Jessica Kessler say they were touched by the amount of support they got from other runners and ran to honor a loved one.
"Our friend's mom passed away of colon cancer two years ago, so we thought this would be a good cause to honor her and to reach our goal and we did it!" said Mary Wright.
Organizers say they were happy to see new and old faces at the 5K this year and are already looking forward to next year's race.
Copyright 2020 WTOC. All rights reserved.