Chatham County paramedic challenges stereotypes with cheerful attitude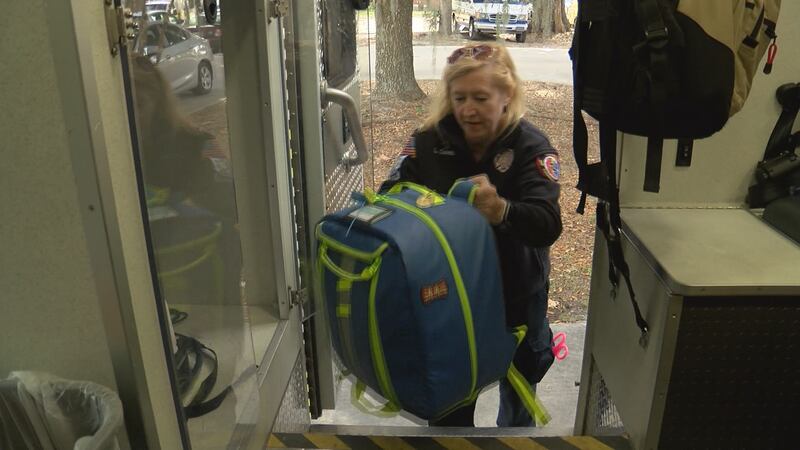 Updated: Mar. 9, 2020 at 8:12 AM EDT
SAVANNAH, Ga. (WTOC) - International Women's Day is the annual day is to celebrate women's achievements and to challenge stereotypes.
One Chatham County paramedic says that when it comes to down to is attitude when working in a male-dominated field. She says she's been looked down upon by people she's trying to help because she's a woman, but rather than letting it discourage her she laughs it off, sometimes with a joke.
"She said, 'where are the men?' I said, 'well I hope they're at home cooking and cleaning!'," laughs Laurie Coombe, a paramedic with Chatham EMS. "That made her laugh and she said, 'you know that was insensitive. I really appreciate you women being here.'"
For the last 20 years, Laurie Coombe has never known what her day will have in store.
"Some days we're riding 12-13 calls," said Coombe. That's the life of a paramedic. "You have to be able to think on your feet, you have to be able to take charge of situations."
Over the years, she's seen first-hand what it's like to be the only woman working a shift at times.
"It was mostly a male-dominated service," says Coombe. "Gotta have a good sense of humor and you kind of have to be able to dish it out."
Having this kind of attitude has helped her on calls where she wasn't always wanted.
"I've had people say, 'I didn't call for you. I called for two men and I don't want you here.'"
According to the U.S. Census Bureau, in 2017, more than 66% of EMTs and Paramedics were men. But Coombe says she's seen this evolving.
"We have a lot of female-female teams." Such as her team with EMT Basic, Jessie Skinner.
"The things we take on a call are the stretcher that has oxygen underneath and that jump bag. The jump bag has everything that we might need for the very first few moments."
She says her biggest advice to women who want to be a first responder is to never be discouraged.
"I think if you want it bad enough you can go and get it. We have enough opportunities and enough places and if you find a place that turns you down, go somewhere else."
And that at the end of the day help is help, she says, no matter if you're a boy or a girl.
"Sometimes it's as simple as making someone a peanut butter and jelly sandwich because they can't. Other times it's doing a life-saving intervention."
Copyright 2020 WTOC. All rights reserved.