Jerry Chambers found guilty of felony murder, vehicular homicide for July 2017 downtown Savannah incident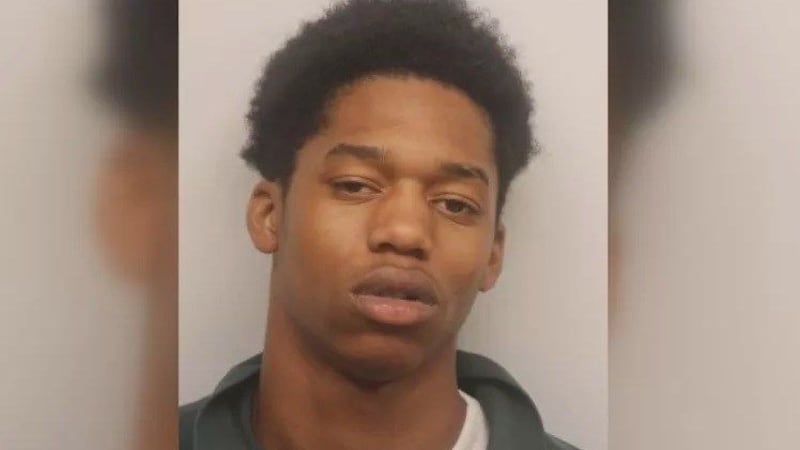 Updated: Mar. 12, 2020 at 6:43 PM EDT
SAVANNAH, Ga. (WTOC) - Jerry Chambers has been found guilty of felony murder and vehicular homicide for the deadly July 2017 incident in downtown Savannah.
A jury found Chamber guilty on murder, vehicle homicide, fleeing and reckless driving charges.
He was found not guilty of aggravated assault and gang charges.
The jury deliberated Thursday for less than an hour.
Sentencing will be held at a later date.
Previous story:
Its day three of a murder trial where the defendant, Jerry Chambers, faces multiple charges that stem from a violent and deadly July 4, 2017 night in the heart of downtown Savannah.
Jerry Chambers faces 14 counts, including felony murder and vehicular homicide charges for the deaths of two people in the SUV he allegedly crashed during a police chase, and a pedestrian that police say he hit and killed.
Gabriel Magulias and Spencer Stuckey were in the vehicle and died on impact. And a pedestrian, Scott Waldrup, was hit and killed while standing at the intersection of Bay and Barnard streets.
The prosecution began by calling an expert on gangs and gang culture to the stand.
The state maintains the violence that began in City Market that night with a drive-by shooting stemmed from a feud between two gangs, 1100 gang and Only The Mob.
A Savannah Police sergeant testified that Spencer Stuckey, Jerry Chambers and, to some degree, Gabriel Magulias were members of Only The Mob.
A lead detective on the case testified Wednesday that the person seen in the City Market surveillance cam standing near the corner of Congress and Jefferson was Yusef Maxwell, a member of the 1100 Gang according to SPD Sgt. Robert Santoro.
It was moments after the SUV pulled up that shots were fired, Maxwell and another person getting hit.
"Shooting up houses, 'let me hi that,' all this kind of back and forth about...basically taunting one another is what they're doing," Sgt. Santoro said.
"And is all this leading up to July 4th and 5th of 2017?" asked Assistant District Attorney Matt Breedon.
"Yes," Sgt. Santoro said.
The state called one witness Thursday, rested their case. The defense then rested without calling any witnesses.
Chambers was offered the chance to testify and declined.
So, on the third day of testimony, the state and defense presented their closing arguments to jurors. They reviewed the case and charges top to bottom, reminding the jury about the week's testimony and evidence that centered around a drive-by shooting testimony maintains was gang-driven.
"The state says, well he took off, he took off. You've got a 17-year old kid sitting in a car where shots are being fired. He takes off. Does something 17-year old kids often do...make bad decisions," Chamber's attorney Robert Attridge said.
"What they did is not just somebody making a mistake. It is murder. This isn't just kids going out, going downtown. Yeah when they were YNIC maybe they were kids. Now at OTM, that's not what they are," Breedon said.
When I left the courtroom, the jury was getting instructions from the judge to begin deliberation. We'll let you know as soon as they reach a verdict.
Copyright 2020 WTOC. All rights reserved.