SCCPSS's independent learning, meal distribution starts Monday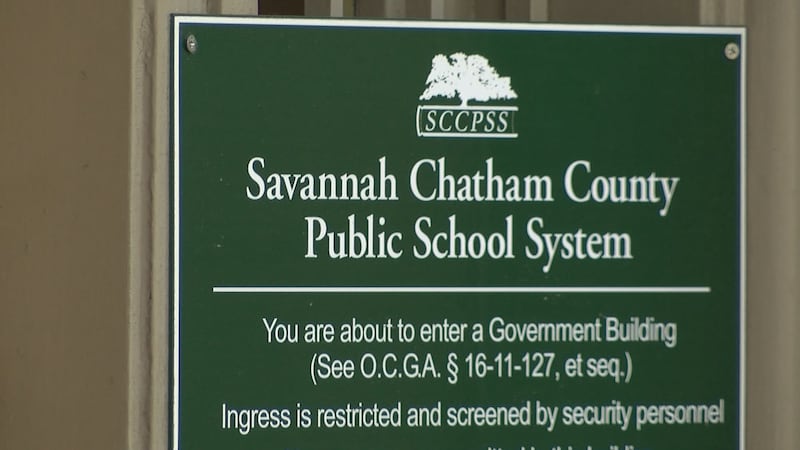 Published: Mar. 23, 2020 at 6:12 AM EDT
SAVANNAH, Ga. (WTOC) - Georgia Governor Brian Kemp's order to close all public schools takes effect on Wednesday, March 18. Savannah-Chatham County Schools are already on Spring Break but we're getting an idea of how education will look starting next week.
Starting Monday, March 23, SCCPSS students will conduct "Independent Learning Days." That basically means doing schoolwork and other activities from home.
The district says if teachers have already set up a digital classroom, some students may receive assignments directly from their teachers.
If students have not received assignments from their teachers by 10 a.m. on Monday, March 23rd, students should plan to complete ONE assignment each weekday from the Choice Boards that were sent home on March 13th and that have been posted on our website. You can access this information by clicking here.
If there are any questions or concerns about assignments during the closure, you are asked to please reach out to your teacher by email.
SCCPSS says it will follow the recommended guidelines from the Center for Disease Control as it relates to large group gatherings. This includes, but is not limited to, the cancellation of concerts, award ceremonies, proms, athletic competitions, and other school/district activities that would invite a large public gathering. Cancellations will be managed on a case by case scenario and proper notifications will be issued as soon as practical.
SCCPSS Food and Nutrition staff will begin serving meals at no cost to Savannah-Chatham students beginning Monday, March 23 and continuing weekdays until 12:00 p.m., April 1. Twelve (12) distribution sites have been identified based on federal guidelines.
Meals will be served using a curbside, drive-through setting. Parents/guardians must have their children present at the time of pickup. If possible, parents are asked not to exit the vehicle as staff work to keep conditions safe and lines moving efficiently. Walk-ups will also be accommodated.
SCCPSS staff will be available at the designated sites each day from 10 a.m. to 12 p.m. Service will not be provided inside the school building. Meals are only available to children 18 years old or younger. Children must be present to receive the meal and to be counted for required state and federal recordkeeping.
Families are welcome at any of the following distribution sites, regardless of their specific school attendance zone, according to SCCPSS:
BEGINNING MARCH 23, 2020 - MEAL DISTRIBUTION SITES (M-F 10AM-12PM)
GADSDEN ELEMENTARY
919 May Street, Savannah
BROCK ELEMENTARY
1804 Stafford Street, Savannah
HAVEN ELEMENTARY
5111 Dillon Avenue
HENDERSON E. FORMEY SCHOOL
400 East Broad Street, Savannah
SOUTHWEST ELEMENTARY SCHOOL
6020 Ogeechee Road, Savannah
HESSE K-8 SCHOOL
9116 Whitfield Ave., Savannah
JULIETTE LOW ELEMENTARY
15 Blue Ridge Ave., Savannah
HODGE ELEMENTARY
975 Clinch Street, Savannah
WEST CHATHAM MIDDLE SCHOOL
800 Pine Barren Rd., Savannah
GROVES HIGH SCHOOL
100 Priscilla D. Thomas Way, Savannah
SCHOOL OF LIBERAL STUDIES AT SAVANNAH HIGH
400 Pennsylvania Ave., Savannah
JOHNSON HIGH SCHOOL
3012 Sunset Blvd., Savannah
KEY POINTS:
Students must be present to receive meals.

Students must be 18 years or younger to receive meals.

Curbside pick-up will be offered.

Service inside the school building will not be offered.

Walk-ups will be accommodated.

Twelve sites have been identified for meal distribution.

Families may visit any one of the sites for food service.
Starting Monday, March 23, 2020, a food service hotline will be available for additional questions by calling 912-395-5515.
Schools will reopen for the return of all staff on Wednesday, April 1. Students will return to class on Thursday, April 2 unless health conditions dictate otherwise and the governor extends his order.
Copyright 2020 WTOC. All rights reserved.