President Trump pushes back REAL ID deadline due to coronavirus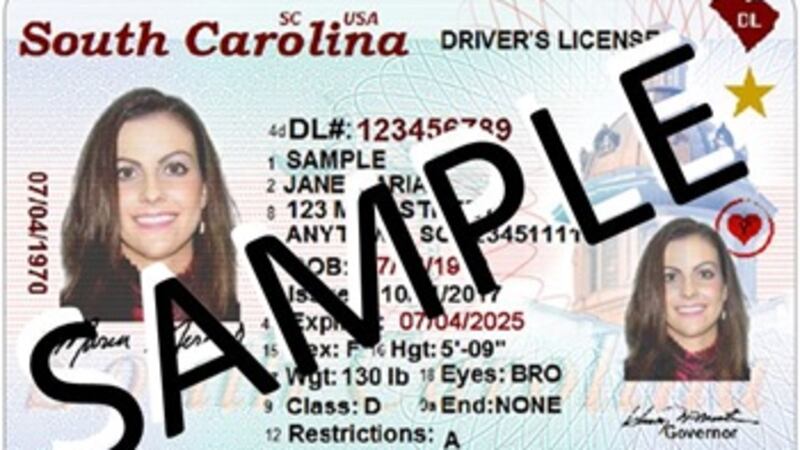 Updated: Mar. 23, 2020 at 7:47 PM EDT
WASHINGTON, D.C. (WMBF) – South Carolina residents who don't have a REAL ID have a little more time to get it.
President Donald Trump announced during a news conference on Monday that the October 2020 deadline for the REAL ID program has been postponed.
The REAL ID Act was passed in 2005 after the 9/11 terror attacks to make all state-issued ID cards more secure. Before the announcement, South Carolina residents had until October 2020 to make sure their state-issued ID or license was REAL ID compliant. Identification cards and licenses marked with a star on the front is compliant.
RELATED LINK | Information on REAL ID
Before the coronavirus pandemic, NBC News reported that airports were concerned of possible chaos if the president didn't postpone the October 2020 deadline.
Trump said the new deadline would be announced "in a very short moment."
The coronavirus has forced the South Carolina Department of Motor Vehicles to temporarily restrict access to their branch offices where people can get their REAL IDs.
The REAL ID allows people to board a plane, enter a secure federal building or visit a military installation with a standard license. The REAL ID is not needed to drive, vote or access benefits, such as Social Security, in South Carolina.
If you have a valid U.S. passport, military ID or another form of federal identification that's accepted to pass airport security, you may still use it instead of changing to a REAL ID.
Copyright 2020 WMBF. All rights reserved.