Gov. Kemp's 'shelter in place' order to take effect Friday at 6 p.m.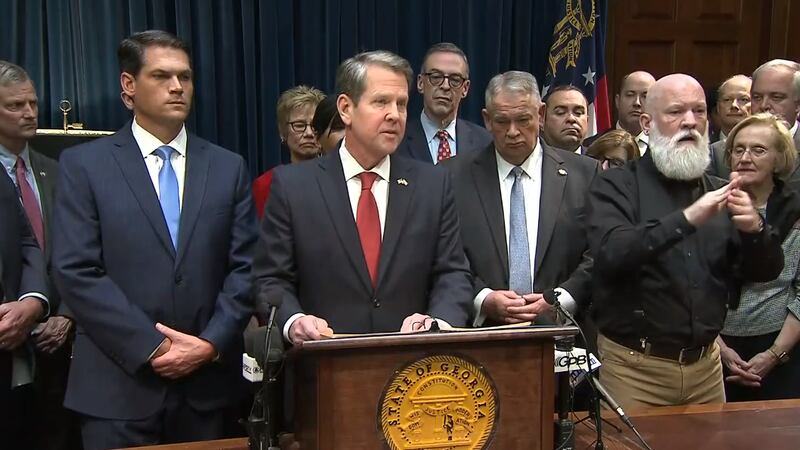 Published: Apr. 2, 2020 at 11:17 PM EDT
SAVANNAH, Ga. (WTOC) - Georgia Governor Brian Kemp issued a statewide "shelter in place" order as a way to address the spread of COVID-19 across the Peach State.
The order goes into effect at 6 p.m. on Friday, April 3 and will last until 11:59 p.m. on Monday, April 13.
You can read the full executive order below:
The Office of the Governor also released a Frequently Asked Questions document to help people understand the order:
According to the order, no county or local government is allowed to have more than 10 people gathered in a single location unless there is at least six feet between each person at all times. The new statewide rules override the restrictions that local governments adopted over the past few weeks. That means more stringent or lenient rules adopted by some cities and counties are no longer in place.
"I want to urge all Georgians to remain calm through this process," Gov. Kemp said. "Statewide standard. Local jurisdictions must follow this standard. No more. No less."
This appears to essentially rescind the local, more restrictive orders that many local governments had put in place; like Savannah.
During WTOC's virtual town hall meeting Thursday night, Savannah Mayor Van Johnson said he's frustrated and believes the new order could put more residents in danger.
"It's clear our numbers are on the rise. We have gone up 130 percent just since Monday. We are on the ascending part of this mountain therefore more action needs to be taken," Mayor Johnson said.
The order also suspends enforcement of any ordinance or order put in place since March 1.
Mayor Johnson has already contacted the governor's office to get more clarification about this new order. As soon as more details emerge, we will report them as quickly as possible.
Governor Kemp has also canceled in-person class for K-12 public schools through the remainder of the school year.
The Georgia Department of Public Health (DPH) reported 5,444 confirmed cases of COVID-19 in the state, according to the 7 p.m. Thursday (4/2) update.
The total deaths related to COVID-19 is now 176. A total of 1,129 confirmed cases are hospitalized.
Three deaths have been reported in Chatham County, one in Bryan County and one in Toombs County.
Over 22,000 coronavirus tests have been conducted statewide.
Copyright 2020 WTOC. All rights reserved.