Effingham Co. students making PPE using 3D printers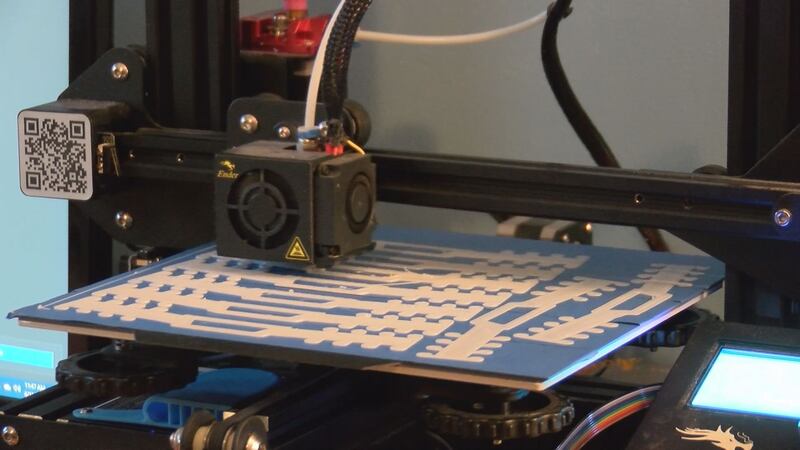 Updated: Apr. 13, 2020 at 7:05 PM EDT
EFFINGHAM COUNTY, Ga. (WTOC) - The shortage of medical supplies continues to affect health workers around the country.
One group of students from Effingham County are using their 3D printers to make surgical masks straps and more for those who need them the most. ​
The group is called Medical PP3D. Members started making the supplies last week and have already made hundreds of surgical masks straps and donated some to local hospitals.
They're using materials suggested by the National Institute of Health. Group leader Mathiew Tackitt says the group is just glad they're able to lend a helping hand.
"They're always very appreciative. We dropped off some to the St. Joseph's/Candler Health System's Urgent Care down by the old Kroger, they were just very grateful for it. They took pictures with us and they made a post on their Facebook that's been shared a few times. They all love it and it just feels great to be able to do this," Tackitt said.
The group plans to continue making mask straps, face masks and more until the pandemic is over.
Copyright 2020 WTOC. All rights reserved.