Wayne County's football stadium damaged by Monday's storm
End zone bleachers at Jaycee Stadium damaged by strong winds
Updated: Apr. 14, 2020 at 11:44 PM EDT
JESUP, Ga. (WTOC) - There wasn't much damage from Monday's storm to report in Jesup, but there was some.
Wayne County's Jaycee Stadium saw the end zone bleachers and attached billboards bent by the strong winds that came through the area Monday morning. The field goal netting was also damaged.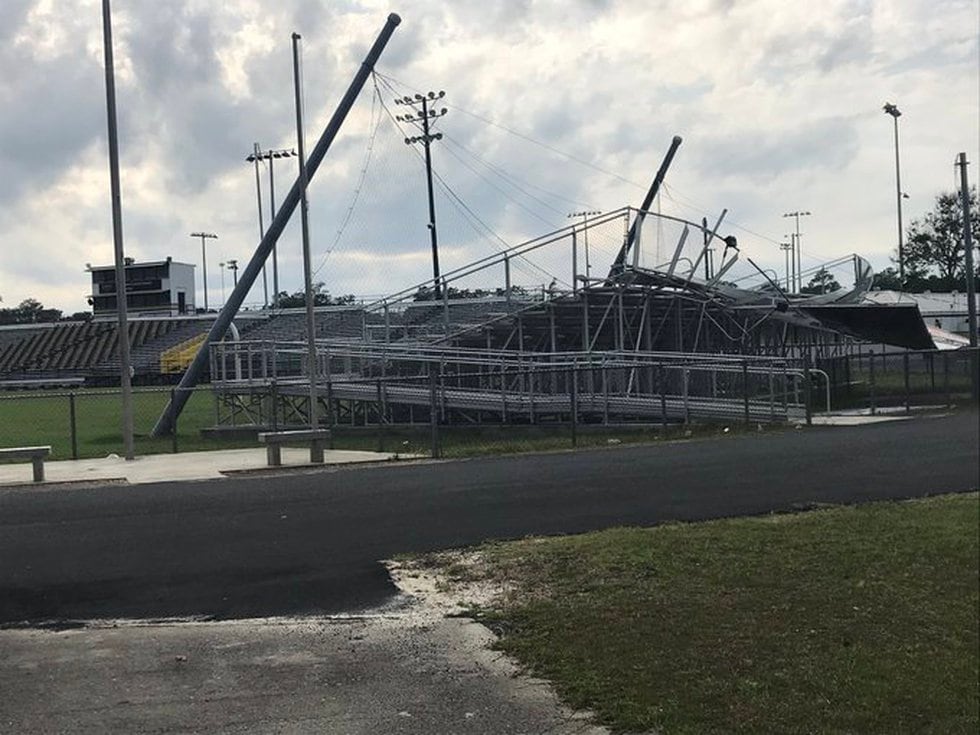 The bleachers are normally where the Yellow Jacket Marching Band sits during games.
Because of the coronavirus outbreak, there won't be any spring football played at the stadium. The 2020 high school football season kicks off in mid-August, leaving plenty of time for the Yellow Jackets to get the issue fixed before the first game.
Copyright 2020 WTOC. All rights reserved.