Savannah Hilton Head Intl. Airport gives update on operations during COVID-19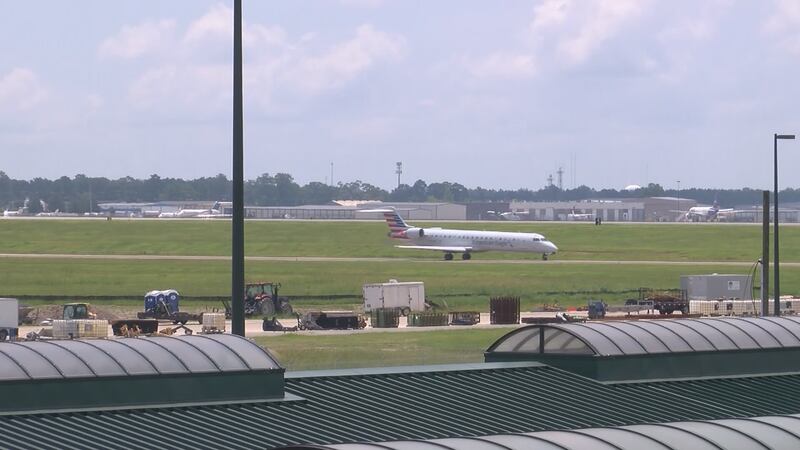 Updated: Apr. 15, 2020 at 4:44 PM EDT
SAVANNAH, Ga. (WTOC) - This week, The U.S. Department of Transportation awarded nearly $10 billion in grants to airports across Georgia.
With the Savannah Hilton Head International Airport practically empty and many flights being canceled or delayed, Airport Marketing Director Lori Lynah says they might have 125 passengers departing when they normally would have nearly 4,500.
Normally the common area where people wait for their flights would be swamped with passengers, but now due to the COVID-19 pandemic airport workers fill those spots.
Lynah says with travel on the decline they've had anywhere from zero to three passengers aboard a flight at a time.
With the CARES act grant, the airport will receive a little over $26 million to help keep the lights on and keep the doors open.
She says they're required to stay open, operate flights and handle passengers.
Now, with fewer passengers they have little revenue coming in and they are not expecting normal revenue for the next few months.
She says the pandemic has been a big shock to the system and the grant will help.
"We are down in passengers, down in flights, down in parking revenue, down in overall revenue across the board, in March we were down about 50 percent passenger traffic, we're expecting April to be 90 to 95 percent off and so, of course, that affects overall revenue for the rest of the year."
Lynah says her biggest fear is the airport will take a while to recover from the pandemic, but she remains hopeful that they will be able to bounce back sooner rather than later.
Copyright 2020 WTOC. All rights reserved.