CEMA, Compassion Christian Church work together on emergency shelters if needed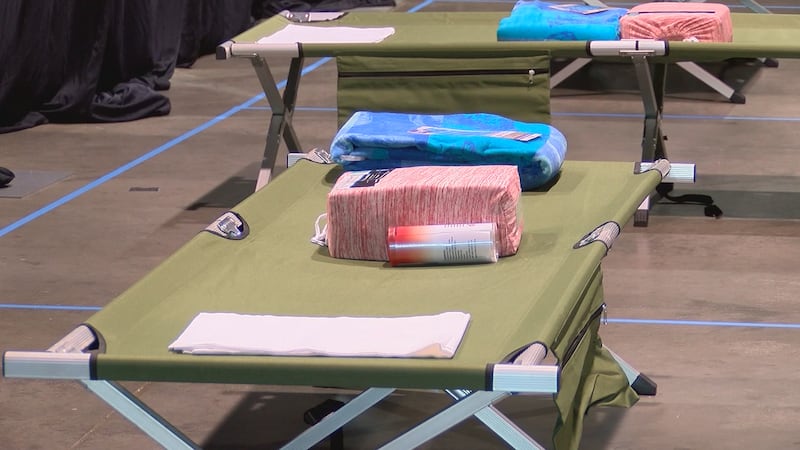 Updated: Apr. 20, 2020 at 5:07 PM EDT
SAVANNAH, Ga. (WTOC) - The COVID-19 pandemic has the Chatham Emergency Management Agency (CEMA) responding in a different way. While they are used to setting up emergency shelters and helping in crisis, they are having to do it differently now.
CEMA has hosted more than a hundred conference calls, processed more than 50 resource requests and put together outreach information.
"We're making sure that we have what we call situational awareness. We know what each municipality is doing, we know what the hospitals are doing we know even down to each long term care facility in the county," CEMA Outreach and Volunteer Coordinator Chelsea Sawyer said.
They have emergency plans in place for additional hospital beds if ever needed, as they explained to the county commission last week, severe weather and plans for emergency shelter at Compassion Christian Church's youth ministry building.
"When your church's name is Compassion, you ought to show some right? And we show a lot, and this is just one way for us to do that," Compassion Christian Senior Pastor Cam Huxford said.
The church offered their building, restrooms and café which will be used to house those who are COVID-19 positive and do not need to be hospitalized but need a space to self-isolate. CEMA will work with partners like the Salvation Army to feed guests and public health to staff the space.
"I think that's the ultimate rule of emergency management is to think about all the different things that could happen within our community and how we would address those needs and how we would make ourselves, make our community just that much more resilient," Sawyer said.
This isn't the first time Compassion Christian Church has opened their doors to serve the community when they are in need, they say providing this link is a no-brainer.
"We have a building that's sitting there and you know compassion compelled us to make that available so we're pretty excited you know that we are able to help you know people who are really hurting right now and hospitals obviously," Huxford said.
Compassion says they are just one of dozens of churches stepping up to help wherever they can. CEMA leaders say no one is staying at the facility now, but it could be up and running if needed within few hours.
Copyright 2020 WTOC. All rights reserved.