First Alert Weather Day: Heavy rain, scattered severe storms Monday morning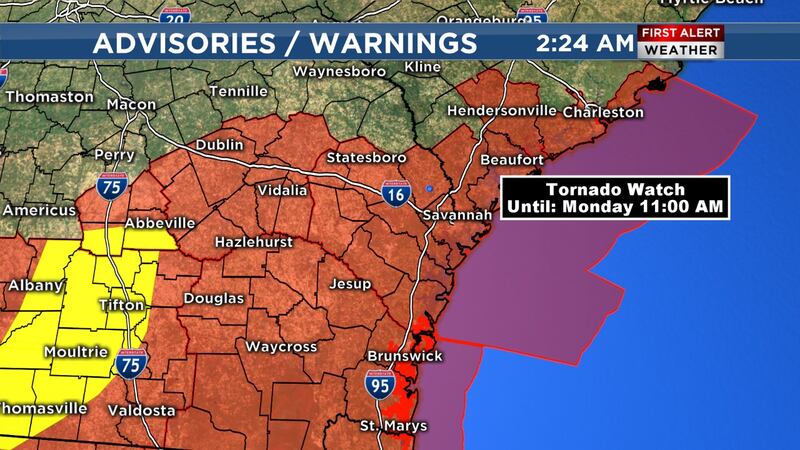 Updated: Apr. 20, 2020 at 4:30 AM EDT
SAVANNAH, Ga. (WTOC) - Widespread rain, and embedded strong to severe thunderstorms, are in the forecast through the morning commute.
A Tornado Watch is in effect until 11 a.m. though, the risk of severe weather may wind down by 9 a.m. at the latest as storms are moving northeast even quicker than forecast and should be offshore sooner than expected!
In the meantime, all forms of severe weather - hail, straight-line winds and isolated tornadoes - are possible with the strongest storms early this morning.
Keep alerts turned on in your WTOC Weather App or have another way of being alerted to severe weather; NOAA Weather Radio, etc.
After storms end, the forecast dries out a bit and some sunshine is possible late this morning through the afternoon. With a dry forecast in-place, temperatures peak in the upper 70s and lower 80s in many areas this afternoon.
Copyright 2020 WTOC. All rights reserved.