Coastal Health District says local, state measures made a difference on COVID-19 outbreak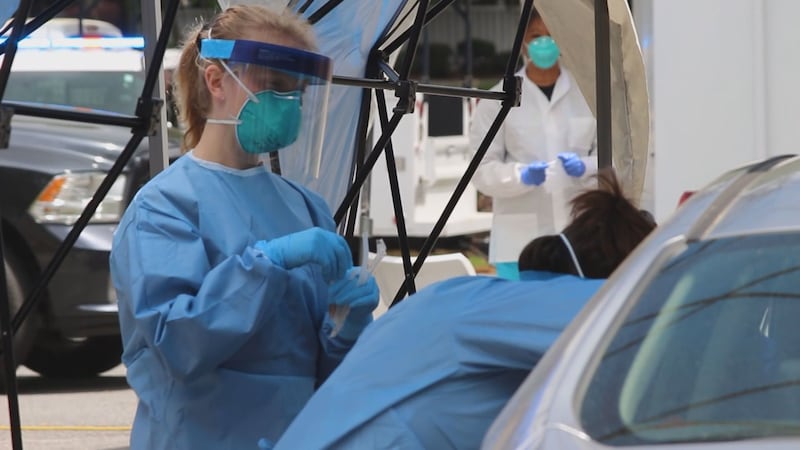 Updated: Apr. 21, 2020 at 6:18 PM EDT
SAVANNAH, Ga. (WTOC) - Coastal Health District leaders are responding to the governors decision to reopen some businesses.
Right from the start Dr. Davis said we are still in the midst of a pandemic and everyone needs to be personally and socially responsible.
During a video conference Dr. Davis explained it would be presumptuous of him to second guess the Governor, but he does believe our local and state measures made a difference.
That's why he is still encouraging people to stay home and only leave for essential reasons.
He says its critical as we begin to reopen the economy that social distancing is enforced. The Coastal Health District will be working with restaurants as they prepare to reopen.
But admittedly the director says he's not sure what that looks like for tattoo parlors or salons.
Dr. Davis says it's important that even as things change we continue the best practices so we don't see an increase of cases. Because right now the area is fairing well.
"Flu like illness of visits to emergency rooms has dropped and that's a good sign. I know that the number of deaths seems to be declining and here in the coastal area we have seen what I would call a plateauing of new cases were not astronomically climbing, but I can't in good faith say that we're actually dropping yet either," said Dr. Lawton Davis, Director of the Coastal Health District.
As we continue testing all those with symptoms, Dr. Davis says it's fair to assume we'll see an increase of COVID cases, but that doesn't necessarily mean the infection is spreading rapidly just that we're testing more. The Coastal Health District will continue to dedicate their staff to testing and contract tracing for our community.
Copyright 2020 WTOC. All rights reserved.