Positive COVID-19 cases rise to over 20,100 in Ga.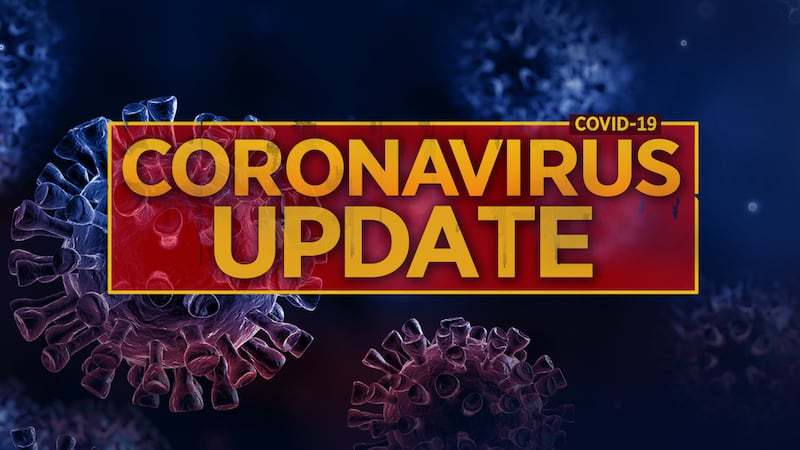 Updated: Apr. 21, 2020 at 7:15 PM EDT
SAVANNAH, Ga. (WTOC) - The Georgia Department of Public Health (DPH) reported 20,166 confirmed cases of COVID-19 in the state, according to the 7 p.m. Tuesday (4/21) update.
The total deaths related to COVID-19 is now at 818. A total of 3,885 confirmed cases are hospitalized.
Six deaths have been reported in Chatham County, two in Bryan County, two deaths in Bulloch County, one in Effingham County, one in Screven County, one in Bacon County, one in Jeff Davis County, one in Appling County and three in Toombs County.
Over 88,100 coronavirus tests have been conducted statewide.
The following are the number of confirmed cases for counties in the WTOC viewing area, according to DPH:
Chatham County: 185

Glynn County: 49

Liberty County: 34

Bryan County: 34

Bulloch County: 32

Effingham County: 29

Camden County: 27

Appling County: 21

Toombs County: 20

Bacon County: 19

Screven County: 14

Wayne County: 9

Jeff Davis: 7

Candler County: 7

Tattnall County: 5

McIntosh County: 4

Evans County: 4

Long County: 2

Montgomery County: 2
DPH releases new numbers daily at noon and 7 p.m.
Copyright 2020 WTOC. All rights reserved.